Vintage isn't really the right word, as technically a bag needs to more than 20 years old to be defined as such, but pre-owned doesn't have quite the same ring to it, does it? Anyway, if you have followed me for a while you will know my love for hunting bags – whether new, barely used or proper vintage! My best find is without a doubt a vintage Hermès Constance in black crocodile with gold hardware because it's no longer in production making it a very rare bag. Close second is a dusky pink Chanel Boy bag which was barely used, if at all, before reaching my hands. It's not particularly rare, though I have yet to come across anyone with the same bag, but the fact that I scored it at such a reduced price to what it would've cost me at the Chanel store makes it even more dear to me.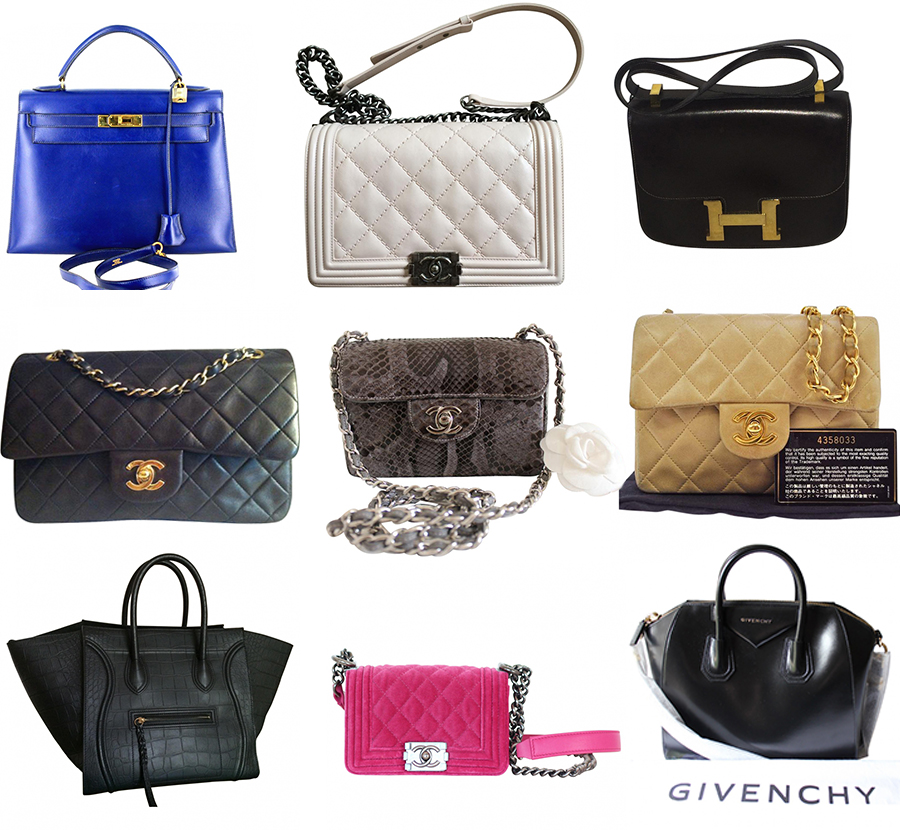 Hermès Kelly here // Chanel Boy here // Hermès Constance here Chanel here // Chanel here // Chanel here Céline here // Chanel here // Givenchy here
Ebay might seem like a tempting place to hunt, but I would advice against it as things aren't always up to snuff there. Instead, turn to trusted sites and auction houses authenticating the items for you. All the items listed above will be authenticated before reaching your door step should you be tempted to succumb.