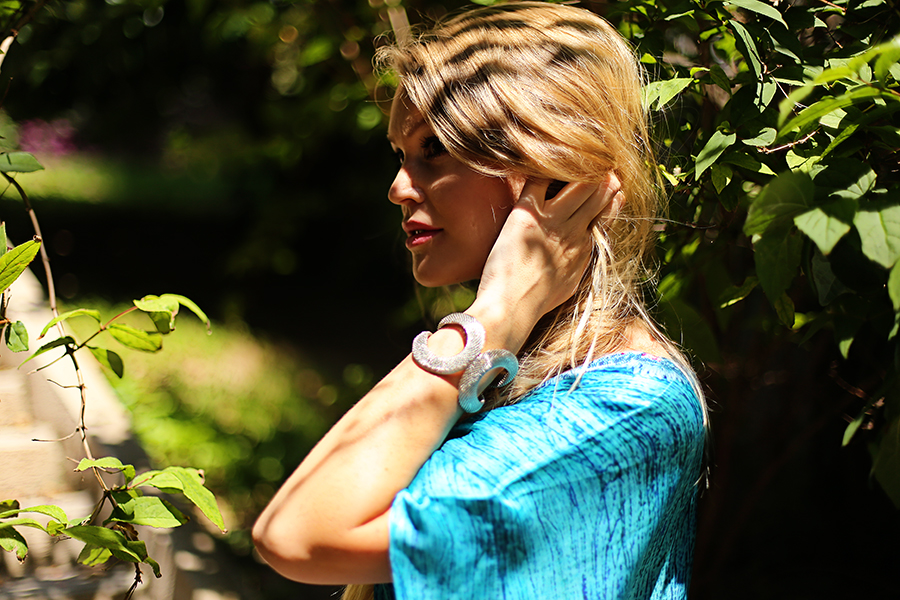 Hi everyone!
I went back to Monaco for a day to pack up the last bits and bops and decided to exploit the day to the fullest by squeezing in a walk under the warm sun while breathing in fresh sea air dressed in my new breathtakingly beautiful silk tunic. When first discovering these tunics I had such a hard time deciding between the green Feather Madness, which I am wearing here, and the blue Seagrass Dreams. As you know I ended up choosing the Feather Madness, but I couldn't stop daydreaming about the Seagrass Dreams. It's so rare to find such perfect resort wear and inevitably I ended up with the Seagrass Dreams as well. They have that amusing ability to make you carry yourself a little differently, it's the luxurious feel of the silk I tell you, beautifully made.
These tunics works just as well as beach cover ups as worn over a pair of shorts for strutting around. The silk is such a wonderful fabric against the skin and the colours… don't get me started. Everyone should own at least one of these. Timeless chic resort wear, mandatory for travels.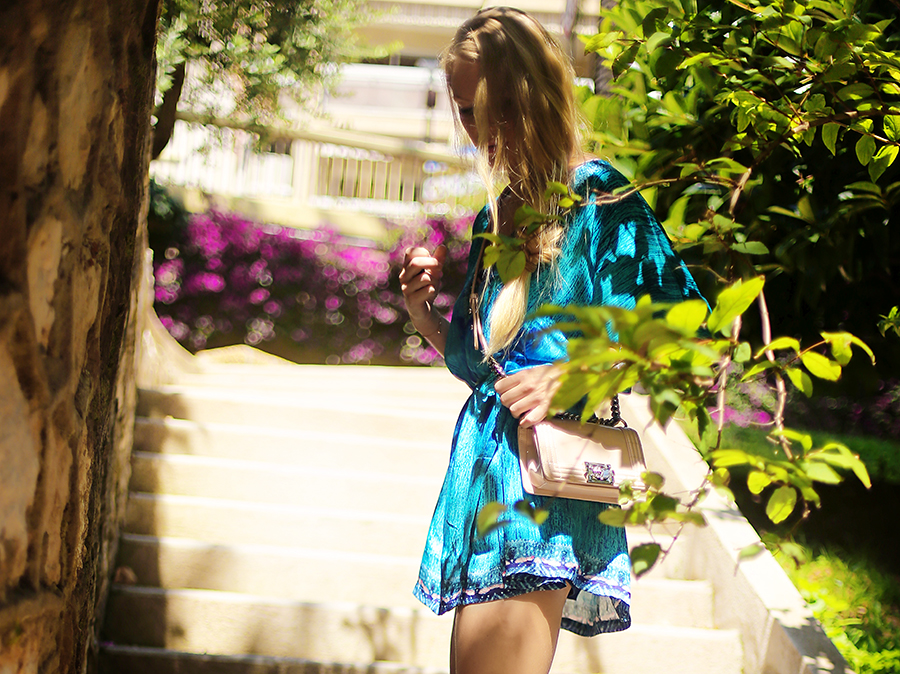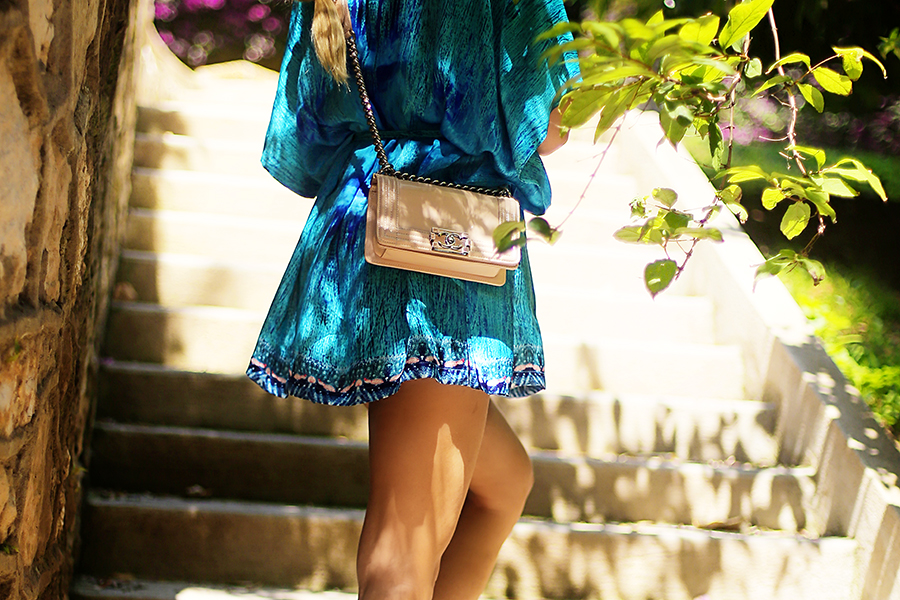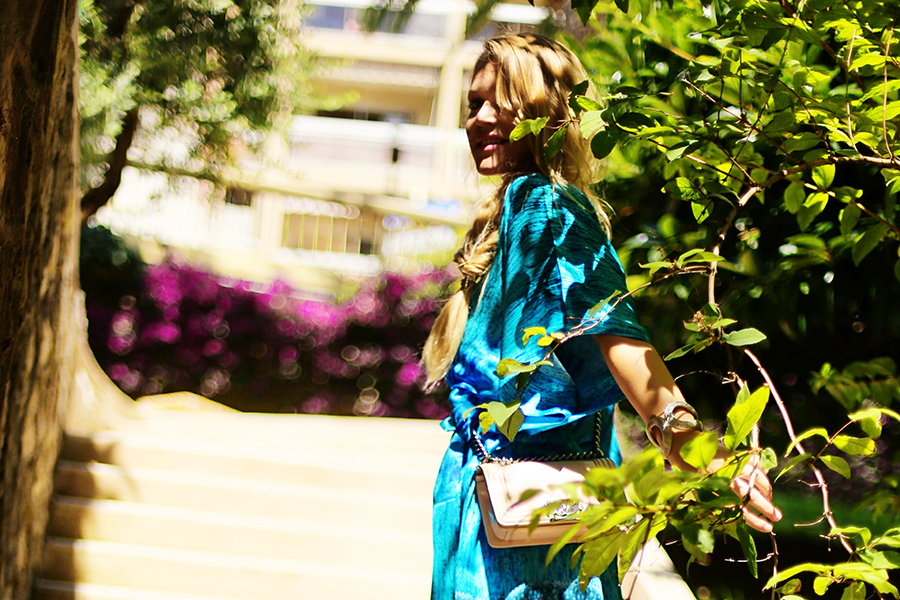 I just love the pink detailing on this! A perfect match for my Chanel Boy and matching nude-pinky nails. Oh the superficial materialistic joys in life!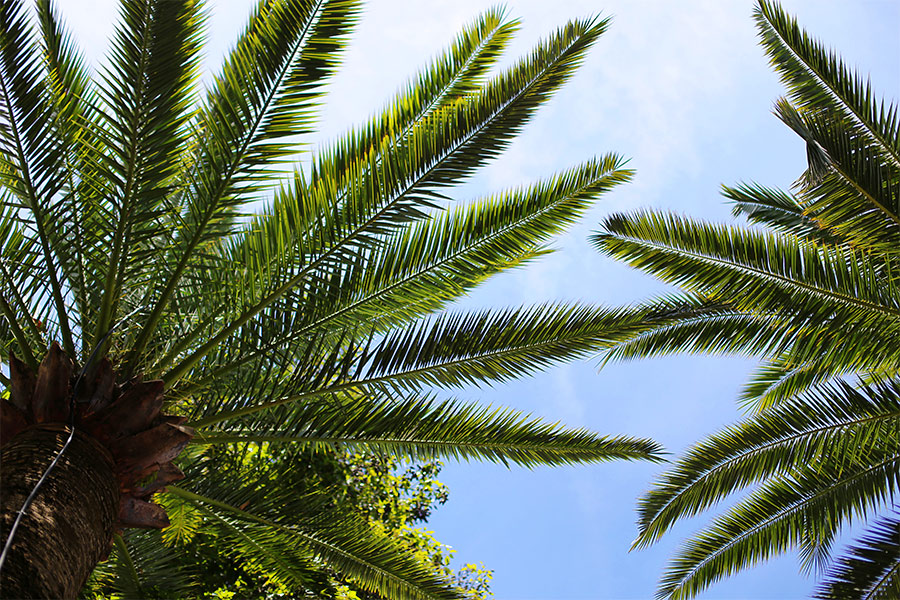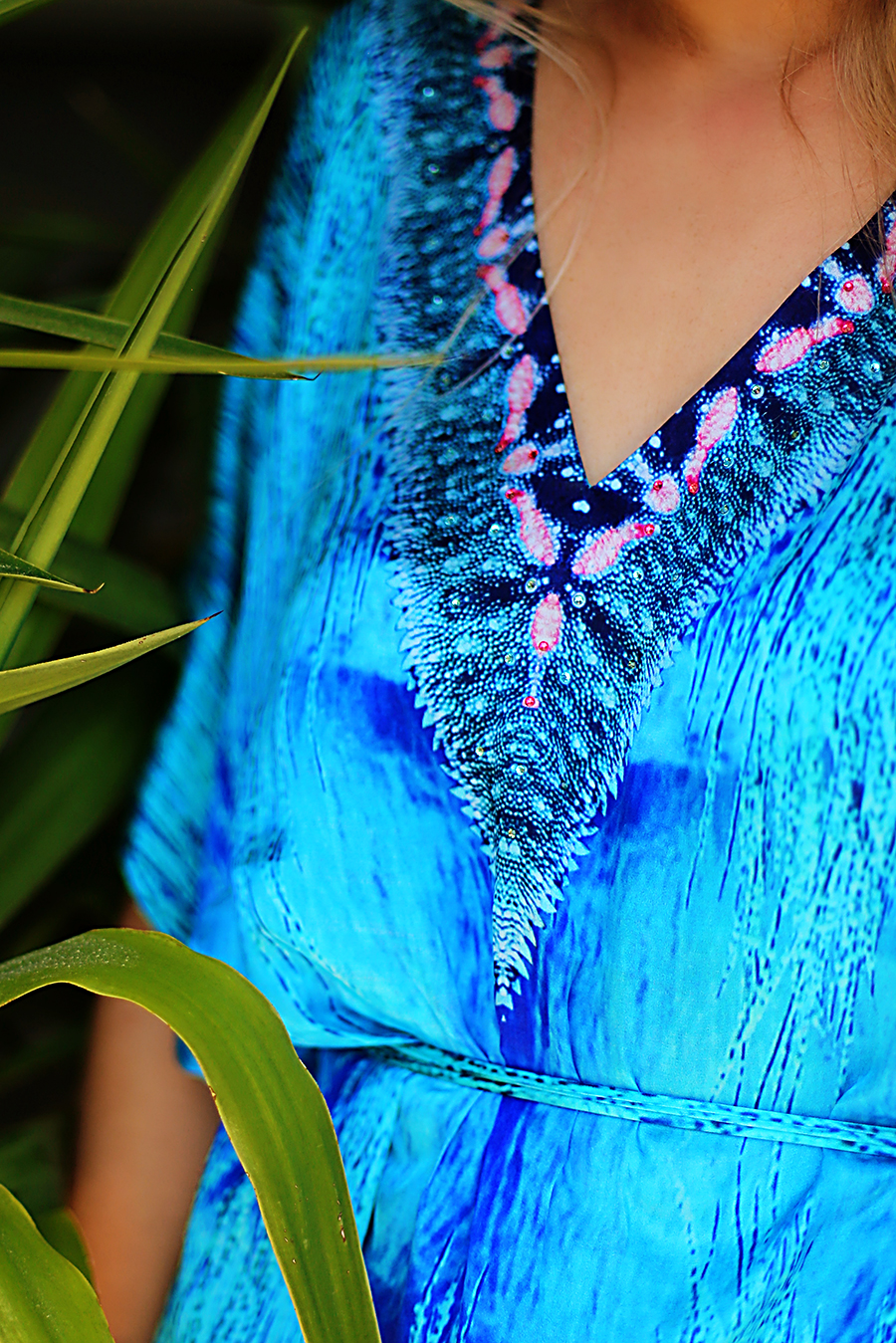 The tunic is by Noemii Resort Wear which you can find at Hotel Du Cap-Eden-Roc should you find yourself in the south of France. Or you can also buy them online at Noemii.de.
Psssst! Head over here tomorrow to discover how you can win your very own Noemii tunic!!