A trip to Hollywood Boulevard had to be done. I wasn't expecting it to be super glamorous like Beverly Hills, but I expected it to be at least somewhat clean and classy. After having seen a lot of Beverly Hills, Sunset Boulevard and Malibu I know Hollywood isn't where the stars live, where they keep their million dollar homes and live their rich and famous lifestyles, but I thought it would look more classy as this is after all the place where it all happens. Not so much..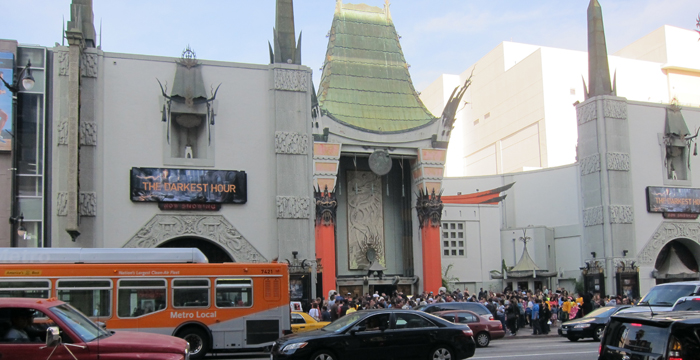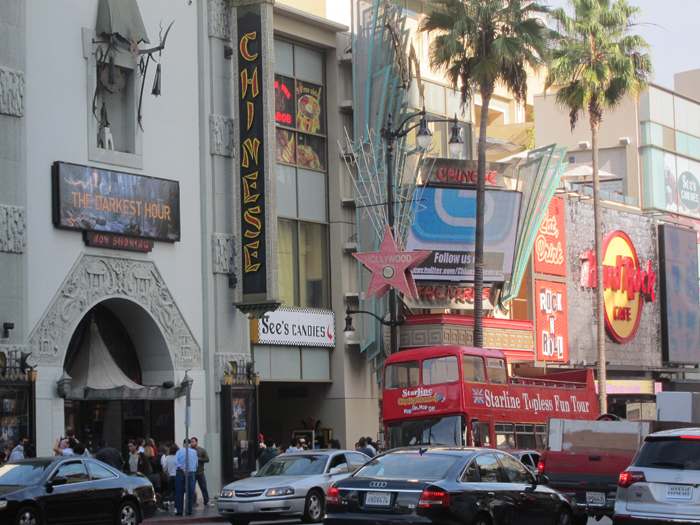 To be honest.. It was really dirty, packed with tourists, lots of homeless people, some desperate actors dressed like stars and some weird people proclaiming their love of Jesus. In the midle of all of this mess, I suddenly noticed I was already walking on the Walk of Fame which is the streets with the stars. Not so glamorous I tell you.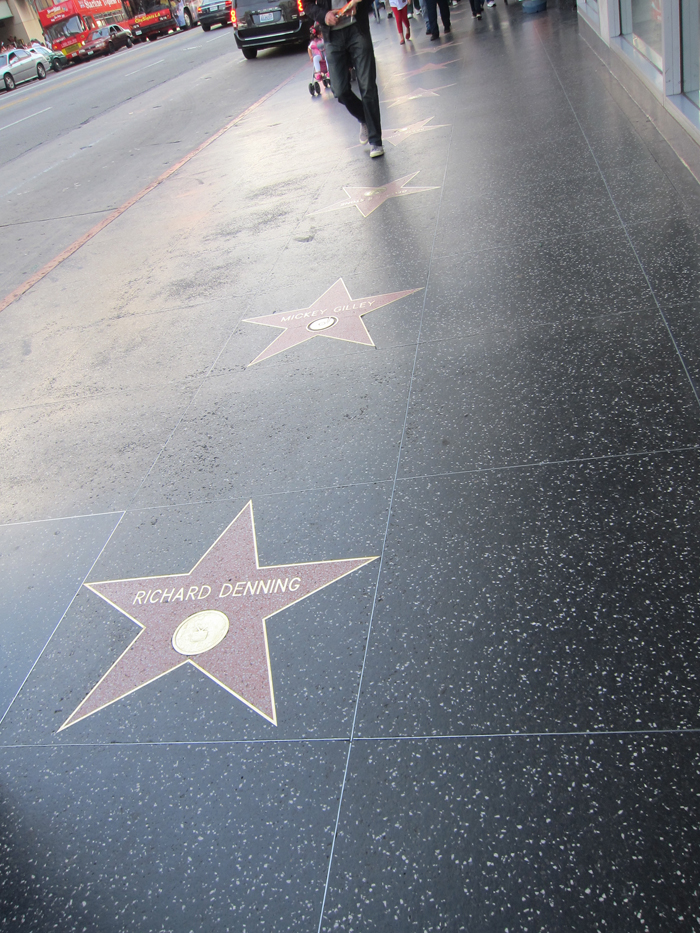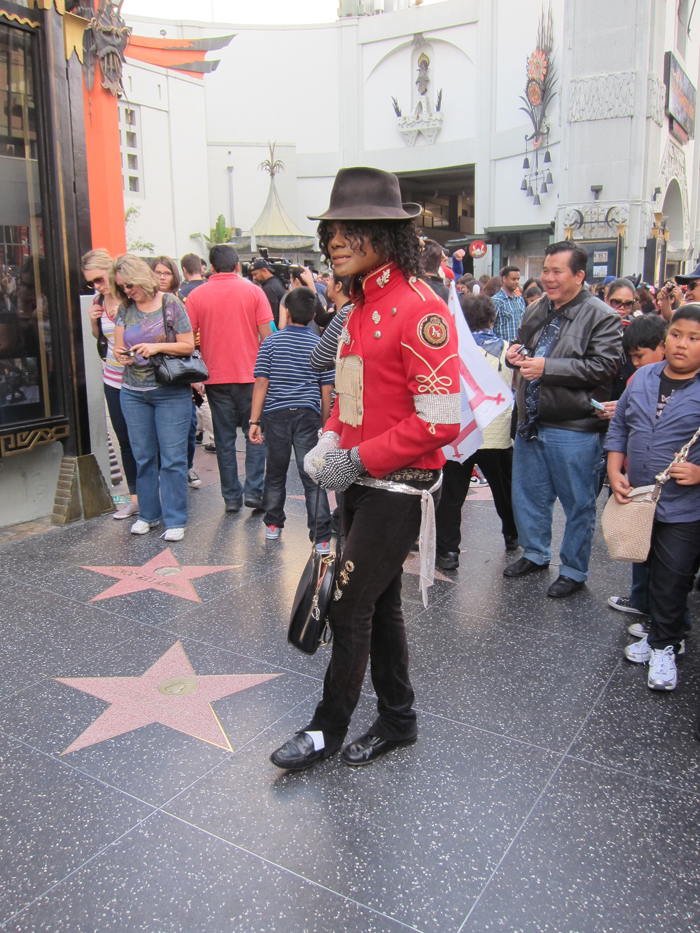 All of the people you see on the picture above are coming out from the chinese looking building you see on the first picture. This Chinese looking building is Grauman's Chinese Theatre which is the most famous movie theatre in the world. When you see stars on the red carpet for big movie premiers, this is where they are. Hard to imagine, I know. What I found the most exciting was the forecourt with its footprints of the first celebrities done for the man who invented the idea and who also had the Pagoda built, Sid Grauman.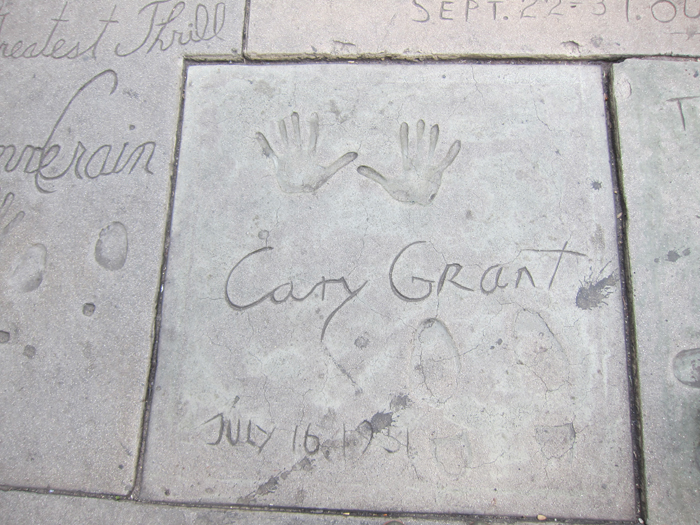 So, you wouldn't miss a thing if you didn't go to Hollywood Boulevard. If you only have a little bit of time in LA I suggest you spend it in Beverly Hills, Malibu and Sunset Boulevard.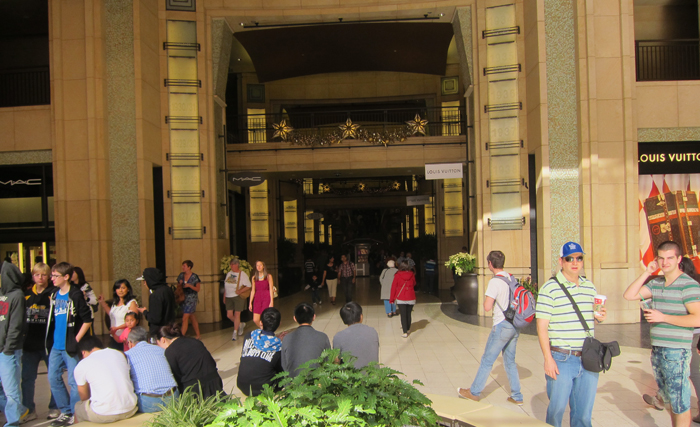 Let's just say I quickly found something way better to do.. SHOPPING!! :D
Q: Have you been to Hollywood Boulevard? If not, what have you pictured it to be like?