I'm so tired that I don't even know how to start this post. I've been up since 04 to catch the flight to Paris, being so tired that I made no effort what so ever of looking remotely glamorous as we were just going straight to the room anyway. The taxi journey from the airport in Paris to the hotel was a nightmare. It took us 2 hours to get to the hotel which normally shouldn't take more than 20 minutes. When we finally arrived at the hotel, the room wasn't ready and James had to run to a meeting. I was told that the room wouldn't be long so I reluctantly sat down in the lounge to have a cup of tea. Time went by and I was being promised just a few more minutes what seemed like a million times.
After 2 h 30 mins of patient waiting while still looking like a mess I went to the front desk and asked for the room. At this point I was starting to get quite annoyed at the bad service as I normally get offered the spa to freshen up untill the room is ready which I firmly pointed out for the lady at the desk. Funny how the room suddenly was ready when I went to complain which I find so wrong as it shouldn't be neccessary to complain to get good service. Anyway, finally I've gotten the "room" and it is absolutely amazingly glamorous. It consists of a hallway, dressing room, lounge, bath room, bedroom and two balconys overlooking avenue Montaigne. I guess there are worse problems than having to wait for a suite like this in Paris.. *slap on the wrist* :)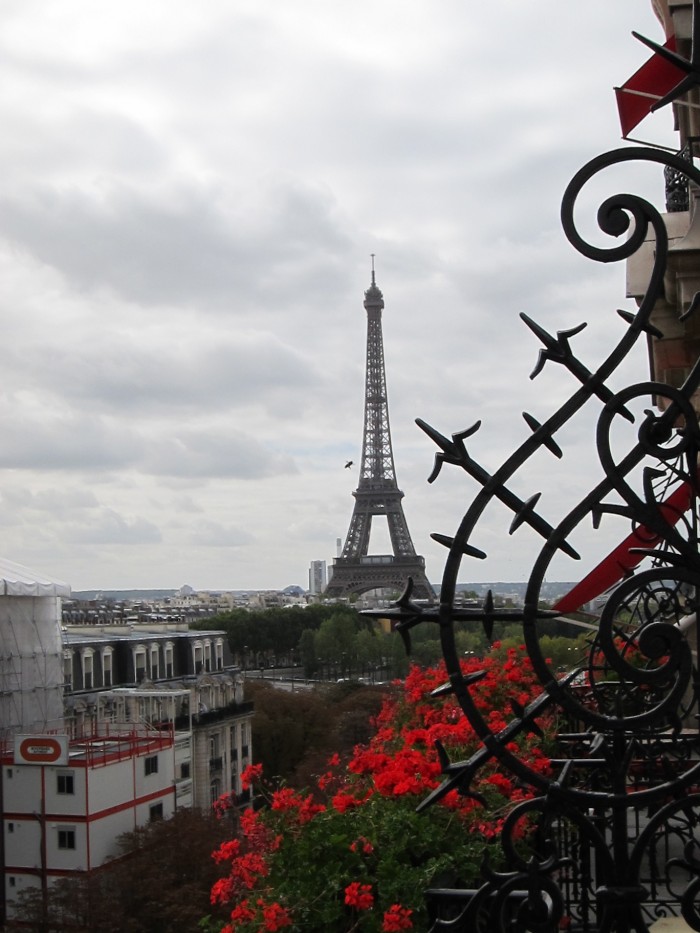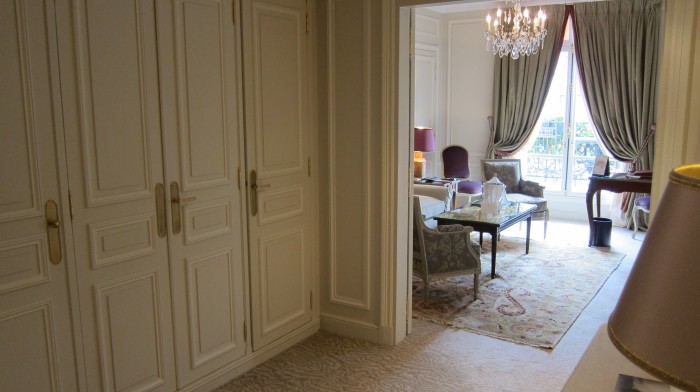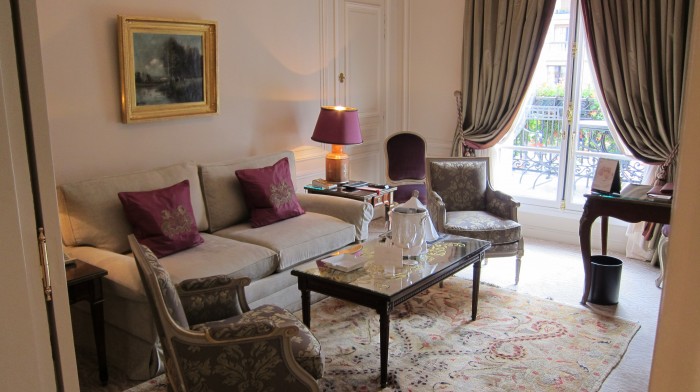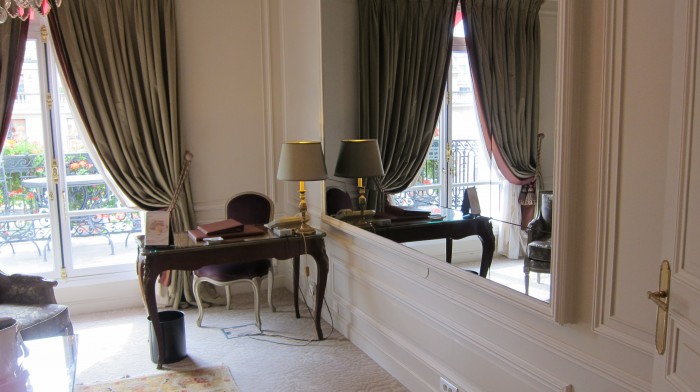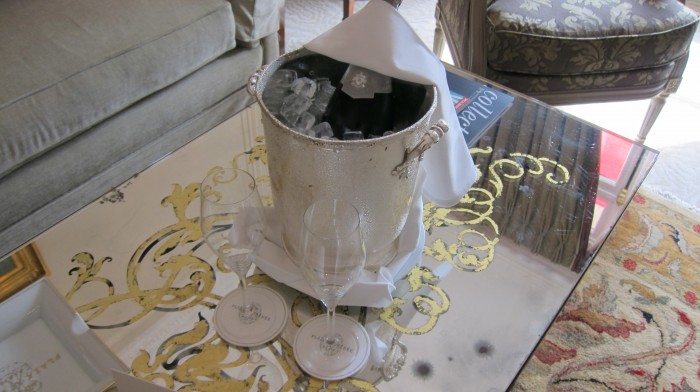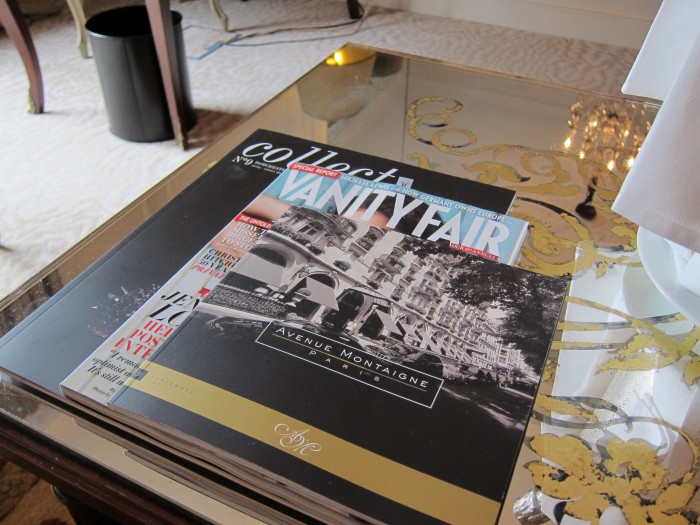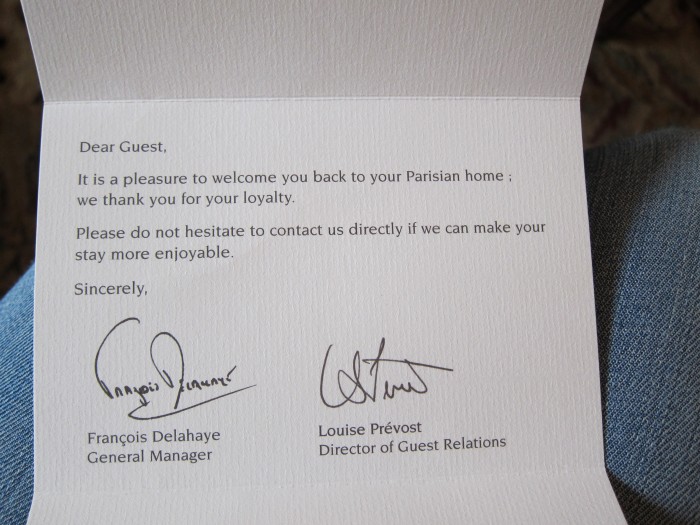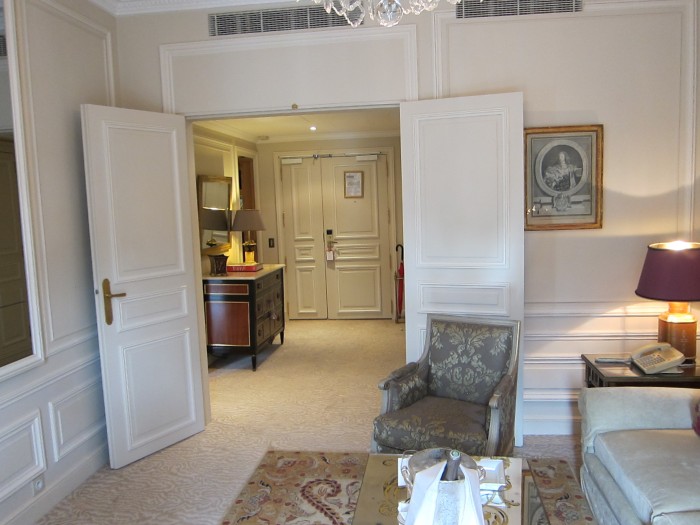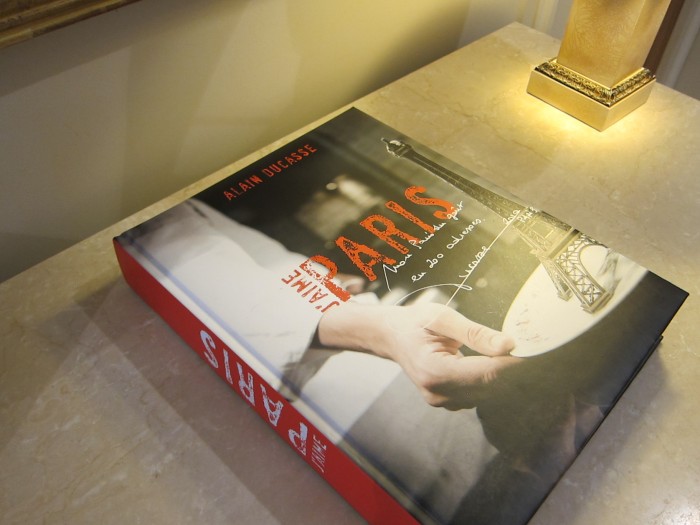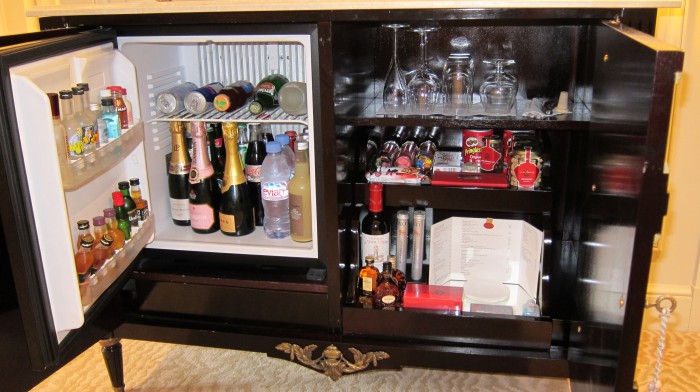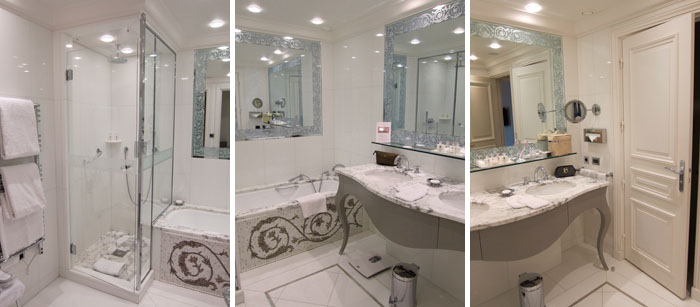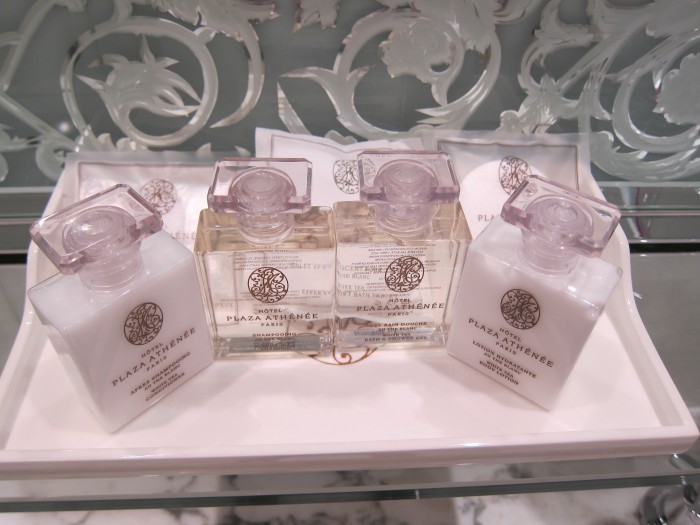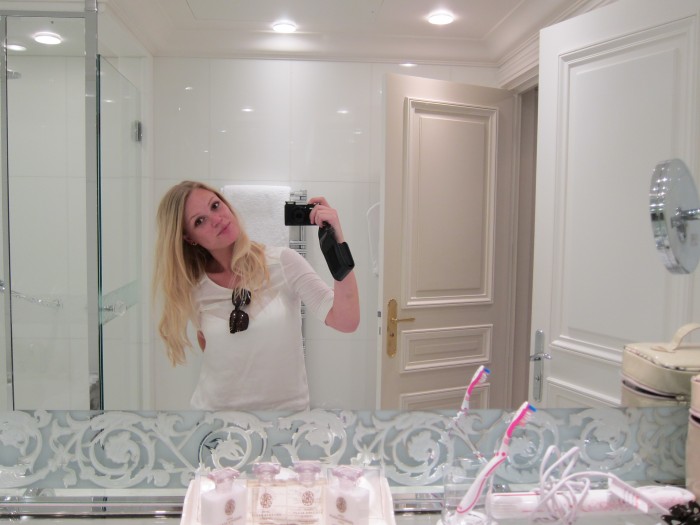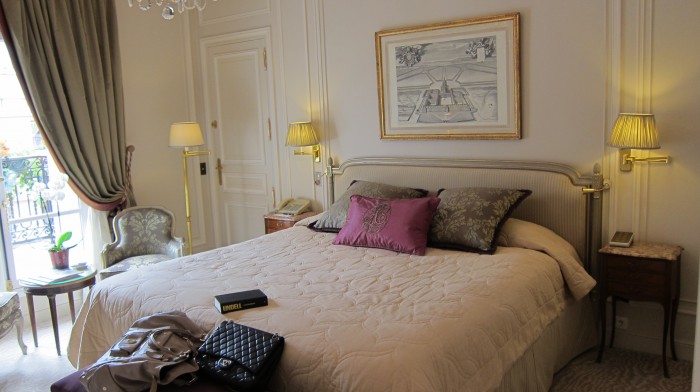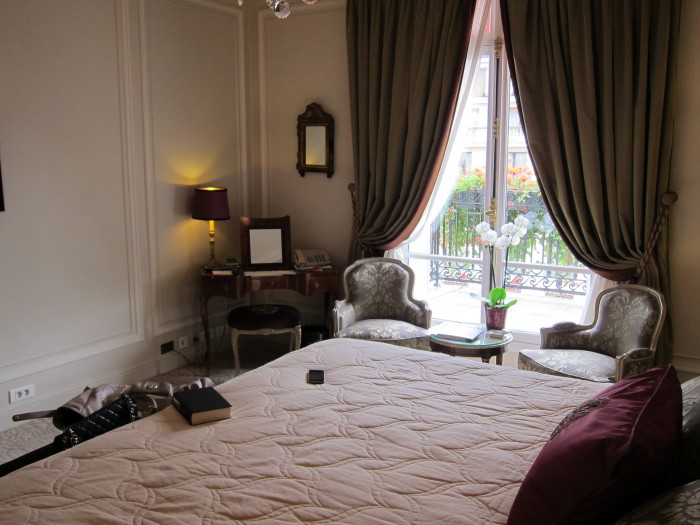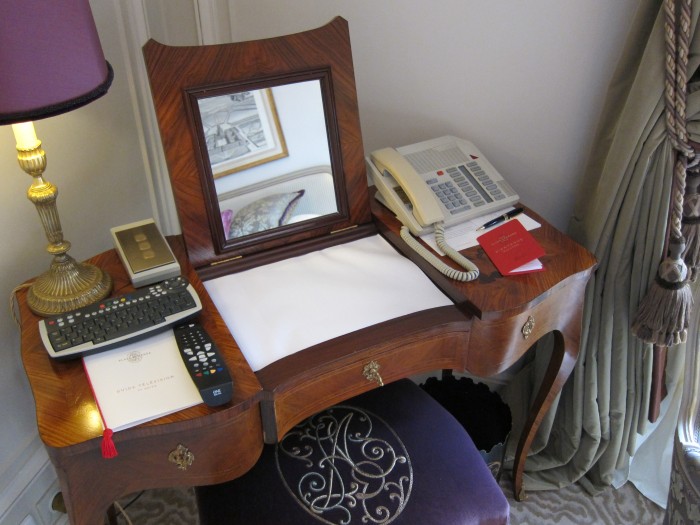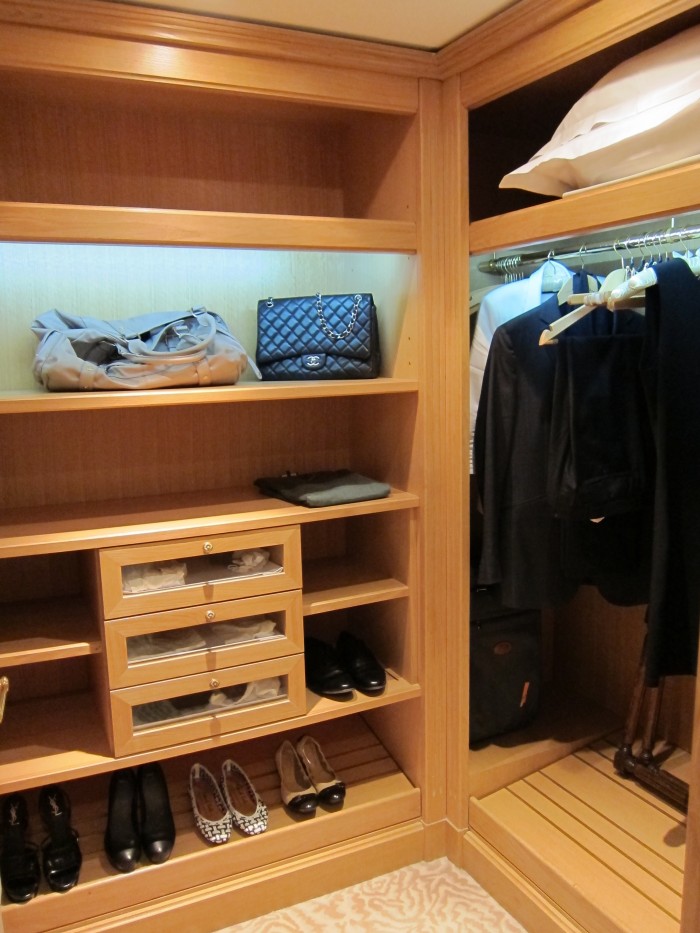 Now I'm going to jump into the shower and then go hunting for the perfect Balanciaga city :D I hope you are all having a lovely day cupcakes!!