As you know I am not from London, but as I live with a Londoner I have had the pleasure to see a lot of this wonderful city. After numerous requests from you for a London guide I've finally managed to pull one together. It has taken some time because London is so big and there is so much I wanted to cram into this post. I have had a bit of help from my boyfriend, James, and even one of his friends (thank you, Tom!) but other than that it's from my own experiences of the city. All restuarnats and clubs are linked to so that you can easily find the contact details for reservations.
Shopping: 
♥ Neal Street in Covent Garden – Such a cute place to go shopping and just hang out! You can find shops like Aldo, Mango, Urban Outfitters, Mac Cosmetics ++
♥ Bond street – The smarter area with all the high end stores.
♥ Oxford street – Selfridges (world's biggest shoe department), and most of the highstreet stores like Topshop flagship store, Zara, Miss Selfridge, River Island ++
♥ Kings road – All Saints Spitafields, Zara, The Merchant (second hand designer store) ++
♥ Knightsbridge – Harrods, Harvey Nichs + other shops nearby like Karen Millen, H&M ++
♥ Liberty in Soho – Smart shopping center.
For vintage I must admit I am not the right person to ask, but I have read and heard about Blondie Vintage /Absolute Vintage near Brick Lane and One of a Kind in Notting Hill.
Edit: Amanda recommended going to Portobello Road for vintage and you will find anything you could ever wish for.
Seeing:
♥ The Houses of Parliament and the famous clocktower that houses Big Ben.
♥ The Changing of the Guard at Buckingham Palace.
♥ Horse guards parade and whitehall.
♥ The London Bridge and the nearby Tower of London with its colourful 'Beefeaters'.
♥ British Museum.
♥ Madame Tussauds.
♥ Ride on the London Eye - the new landmark for London!
♥ Boat ride down the Thames.
♥ St James' park and Hyde Park – pack a little picnic and head for the park for the day, really nice way of enjoying a day of British summer.
♥ Soho – because it's charming.
♥ Covent garden at Carnably street – because it's pretty.
Eating: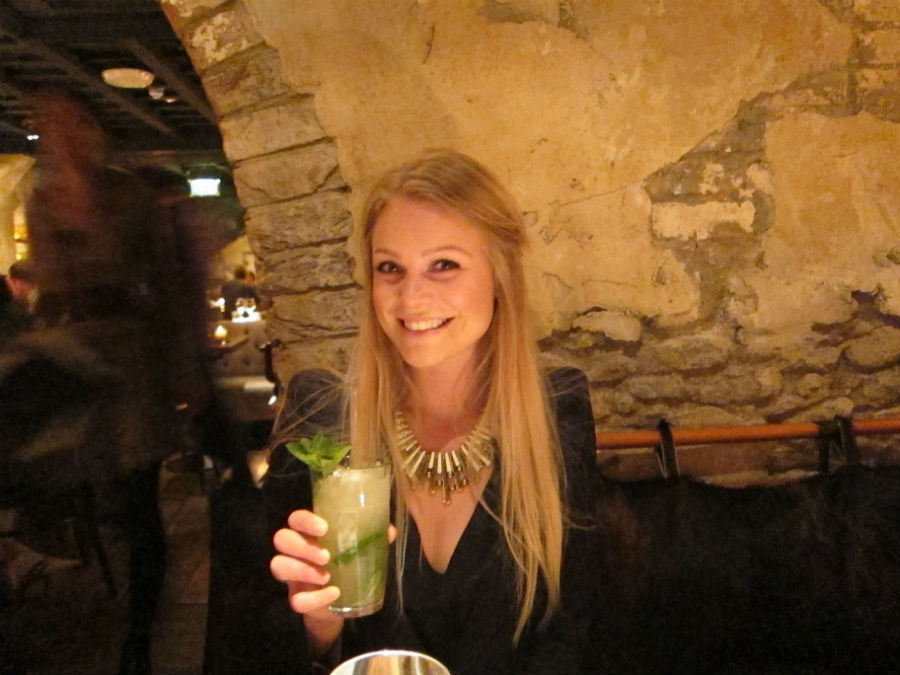 ♥ The Wolseley – The place to go for breakfast! I would recommend reserving, particularly during the week.
♥ Cecconis – Also a great place for breakfast! I've had plenty champagne breakfasts here :)
♥ Le Caprice – This restaurant is quite old but serves very good English/European food.
♥ Zuma – Great Japanese restaurant.
♥ Nobu – Also great Japanese food but the cool kids don't go anymore.
♥ La Bodega Negra – This restaurant is found inside a sexshop in Soho, you can read about it my experience here. They serve proper Mexican food and superb Mojitos.
♥ Brick lane – If you are craving a good portion of unhealthy but very delicious Indian food, Brick Lane is the place to go! Indian restuaurants can be found everywhere, but our favourite is The Shampan! And apparently the best bagels are found in Brick Lane at 6am - No other words needed.
♥ Scalini – This is a nice restaurant with amazing old school Italian food.
♥ Delfino on mount street – Best pizza in town! Crispy and lots of toppings – yummy!
♥ Good Earth - Nice Chinese food in Knightsbridge
♥ Hakkasan – My favourite restaurant! If you are looking to spoil yourself rotten- Hakkasan is the place to go for super delicious Chinese food.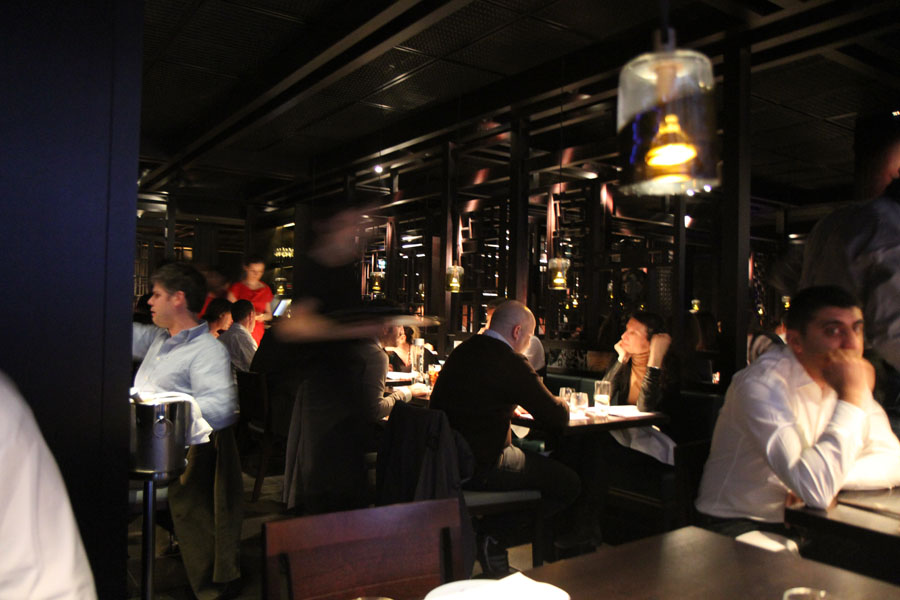 The ambiance at Hakkasan is really special, dark but decent and sophisticated.
  Clubbing and drinking: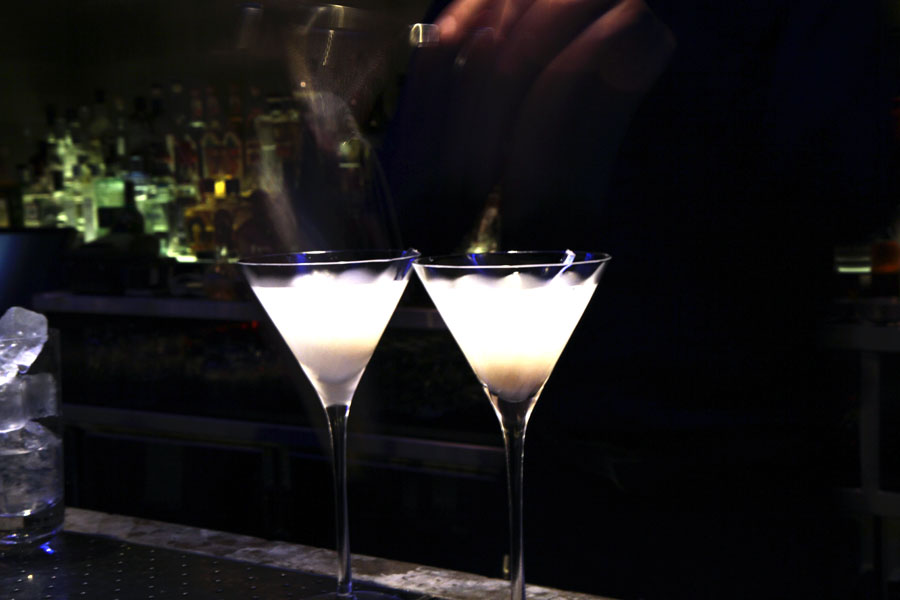 ♥ Cirque du Soir - Exactly what the name states, a club of circus events!
♥ The Box – Very similar to Cirque du Soir, you never know what to expect other than that it will be unexpected and entertaining.
♥ Scotch – Where the Rolling Stones and Jimi Hendrix went when they weren't performing. Now reopened 20 years after with the same rock'n'roll theme.
♥ Project – If you are in for a night of full on clubbing this is probably the best place to go.
♥ McQueen - Sleek and beautifully decorated club with house music.
We normally stay at the Mayfair Hotel, but if you have any recommendations about other hotels to stay at it would be great if you left a comment :) You are of course welcome to leave a comment about other recommendations as well ;) Lastly I would recommend checking out The Londoner which is written by a Londoner (with really great hair!) and her life in London.
Have a safe trip!! xx