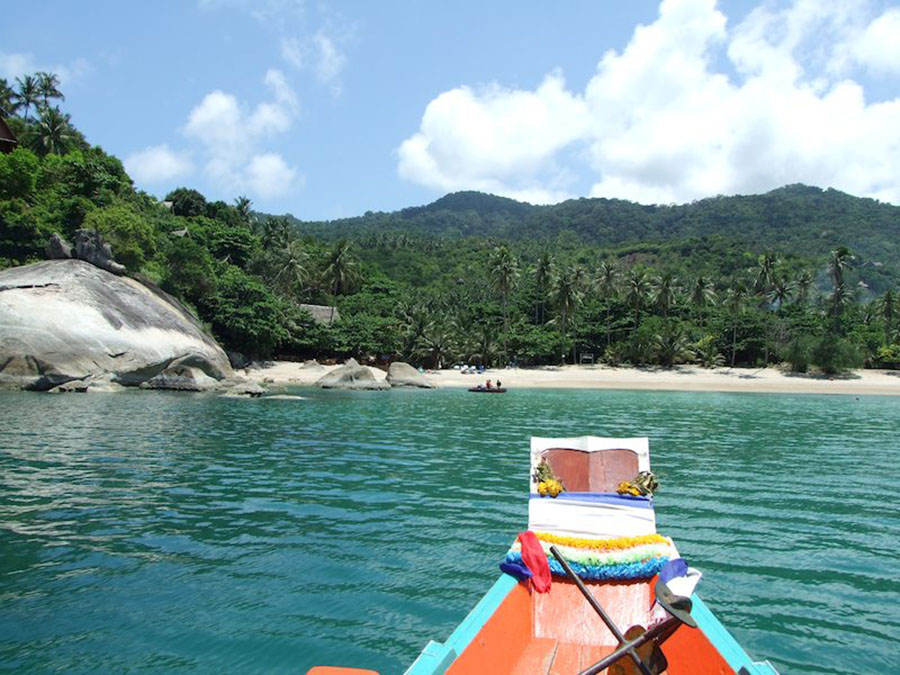 The Sanctuary:
The Sanctuary is a wellness center located on Koh Phangan, Thailand, an island south east of Thailand. It is not connected to the beach of the full moon parties and so it really is a very relaxing and calm place to be, but only a 5 minute boat triop away you get to Haad Rin which is full of shops and stuff to explore for the day. Even though the detox is very popular, the restaurant is also worth the trip. It's a vegetarian seafood restaurant which has been raved about in travel guides all over the world. Heaven if you are on a raw diet (I'm planning on stealing some of their dishes). The yoga center is also amazing with really talented instructors, and next to the wellness center you find healing, refexology, meditation and alternative sessions of things I dont understand at all.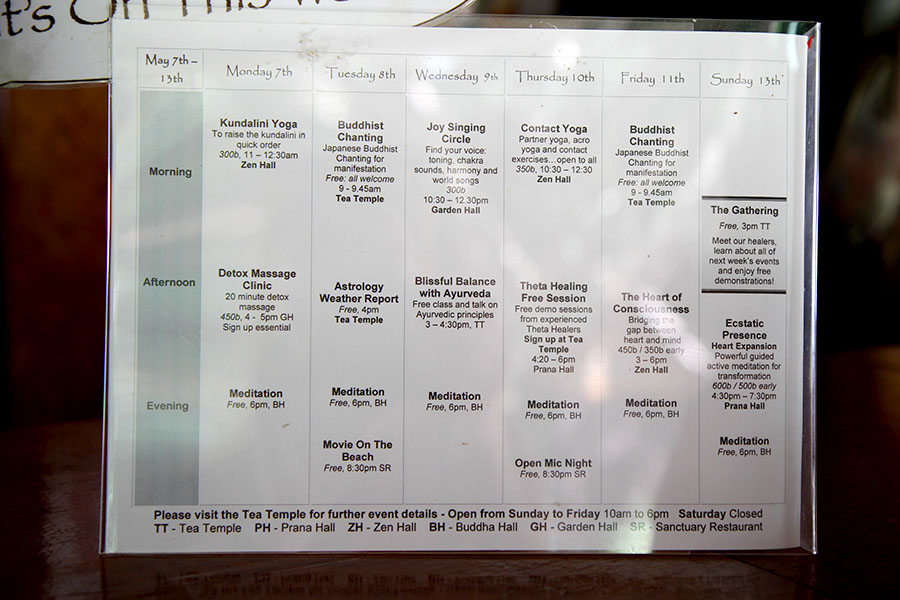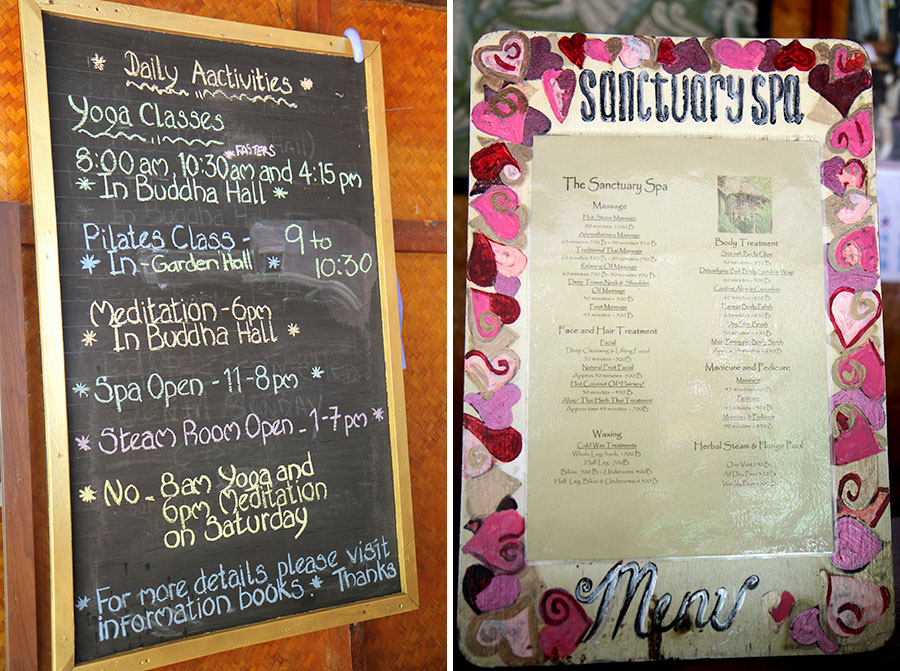 Why do a detox?
Through unhealthy eating and stress you may get lots of "build ups" inside your colon (which also  means that nutrients doesnt get through and into your system) which causes fatigue, weight gain, head aches, dull eyes, constipation, etc.. You can kind of think of it like a clogged arterie. Colonic cleanses along with nutrients, herbal teas and vegetable broth helps flush out build ups. To read more about colonics and the detox, click here.
Personally I do the detox because I felt so healthy and happy after the detox last time due to skin improvements, weight loss and significant higher energy levels.  What better place than a beach to be totally revitalised? The free yoga classes and spa treatments is also a real treat when you're not allowed to eat anything.
The detox:
You can choose the length of your detox (one, three, five or seven days), and you can also choose to add a candida program to your detox. I am doing the seven day detox without candida. The schedule is packed so time flies quickly. Every day looks like this: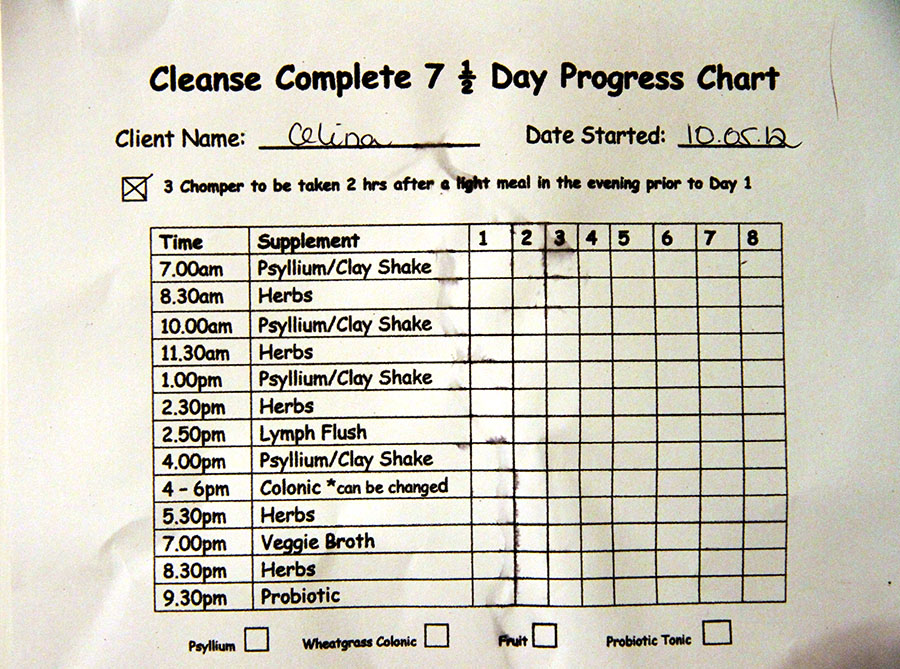 What are you allowed to put in your mouth?
You start the day with a psyllium/clay shake which is psyllium husk powder and bentonite clay mixed with water. Later on the day you get the same shake but with watermelon juice instead of water. To keep the energy levels up as high as possible you also take capsuls of herbs with plenty of water. Once a day you get a lymph flush which is a carrot juice mixed with ginger and garlic, my favourite! When the evening comes it is time for supper and you are served a veggie broth which you are allowed to spice up with cayenne and add as much lime to as you wish. You are also allowed two fruit juices/coconut water, but if you can avoid it and stick to herbal teas then that is better as fruit juice contain a lot of sugars.
How to get there:
The easiest way would be to fly to koh Samui which is the island located just south of Koh Phangan. Normally flights with asiaair.com or bangkokair.com is your best choice in terms of cost. If money is an issue but time isn't then you can also take a buss from bangkok followed by a boat out to the island.
From Samui there are lots of ferrys to take you between the islands (koh Tao is beautiful too!!), and from there you take a taxi to Haad Rin (where the full moon parties happen) and then jump on a longtail boat to get from the Haad Rin bay to the Haad Thian bay.