Happy Saturday morning!! :D
Hope're having a great morning! I'm having a really nice morning after having spent the first night in the flat. I don't think I've ever felt so at home so quickly before as I do in this flat, and we still don't have any furniture yet. I just know it will be absolutely amazing when it's fully decorated and I can~t wait to get started!! :D
This is the first part of the questions from the question session I held yesterday, and I have gathered all the beauty and fashion related questions in this post. Here we go…
Just wondering if you hair is naturally that colour or if you dye it? With your Norwegian roots i'm sure your a blonde anyway but Its such a beautiful colour!
Thank you so much! I used to have a few highlights done but stopped about two years ago. My own colour has natural highlights but obviously the overall colour is a bit darker now than what I had when I did highlights. It's also lighter in summer than during winter.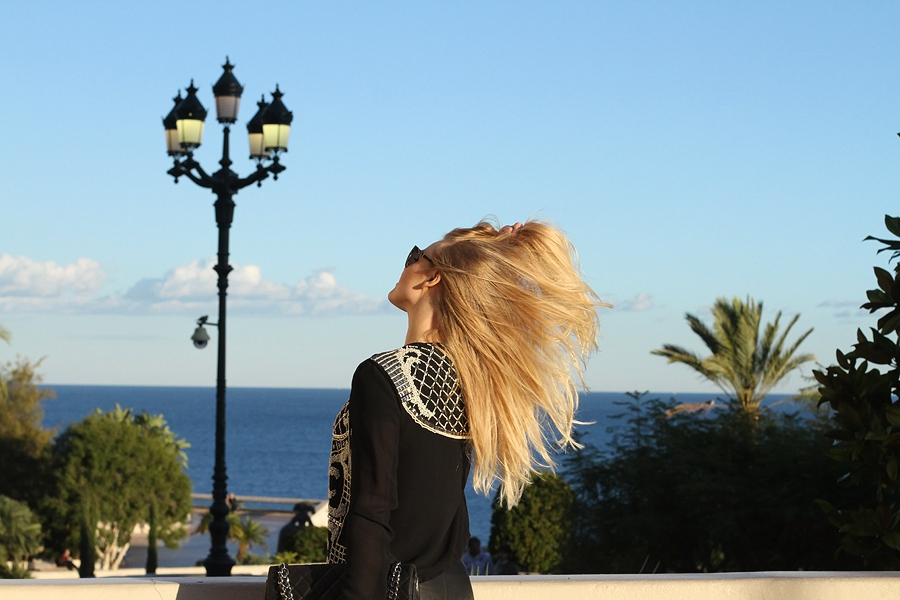 Your hair always looks great, do you have any tips to keep it in such good condition ?
Thank you so much!! My hair has improved drastically since I stopped highlighting it, so I advice everyone that chemically treats their hair to stop and instead embrace their natural colour. Someone once said that the colour you were born with is most likely the colour that suits you the best since you were born with it.
I'm also a massiv hair freak so I try to follow all the guide lines as much as possible. I rarely brush my hair while it's wet, only blow dry when absolutely needed and rarely use heat stylers. If I do use a heat styler I swear to a hot air brush (review here) as that is less damaging than a hair straightener or curler. They also say that washing your hair less frequently is better so I try to wash my hair every three days, but I sometimes fail. I also use a great deal of hair treatments as I just love the way they make my hair look and feel, and I'm growing my hair out so I need to keep those ends healthy :D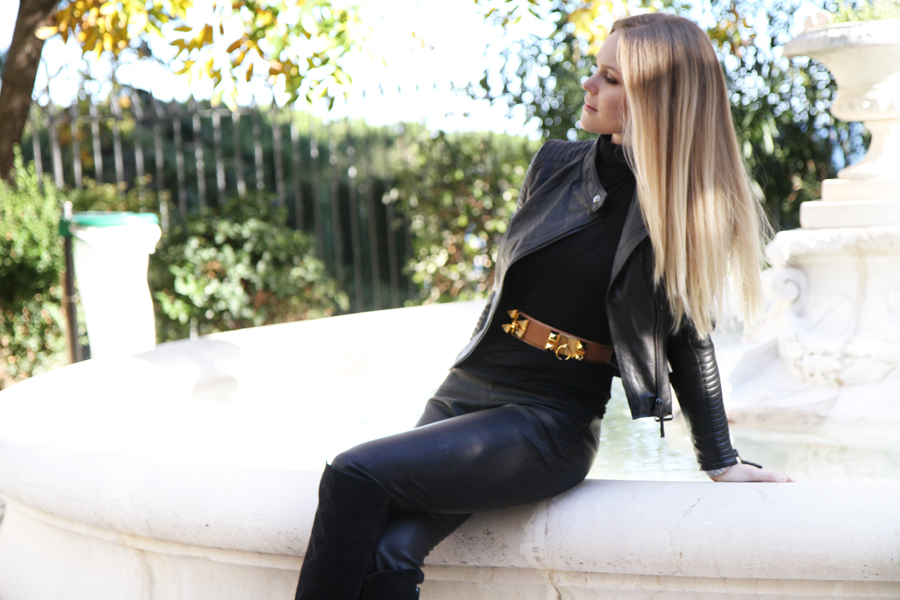 What kind of hair masques do you use? Your hair always look so so shiny and nice :)
Thank you! In addition to the already much raved about scalp treatment from John Masters Organics (read here), I love:
Volume spray found here // heat protectant leave in mask found here // hair oil found here // moisturising conditioner found here // moisturising pre shampoo mask found here // protein shots found here
I would like to know which are your secrets for perfect filed, strong nails! :) Mine always brakes in the tips and it's frustrating… And do you recommend getting the gel ones?
I'm the worst person in the world to ask for nail advice as I rarely have long nails. I don't know why but I find that they hold better when using nail polish, and b-vitamins also helps a lot! As for gel nails I used to have them but I stopped as I got tired of having to go to the nail salon every 3 weeks and I prefer having natural nails.
According to you – what mascara do you find is the best mascara?
For everyday use I love the Lancome precious cells mascara, and I like to use it in brown. I particularly like the brush as it's easy to get to the roots of the lashes as well as the shorter lashes, and of course I appreciate it making my lashes healthier and stronger. For evenings I like something with a bit more volume like the YSL faux cils, or the new Lancome Hypnose Star.
I would like to know what do you use to paint your eyebrows.
I don't actually paint or draw on my eyebrows as I think it looks unnatural so I fill them in with a mix of two eyeshadows instead. Both by by Mac; Omega and Coquette.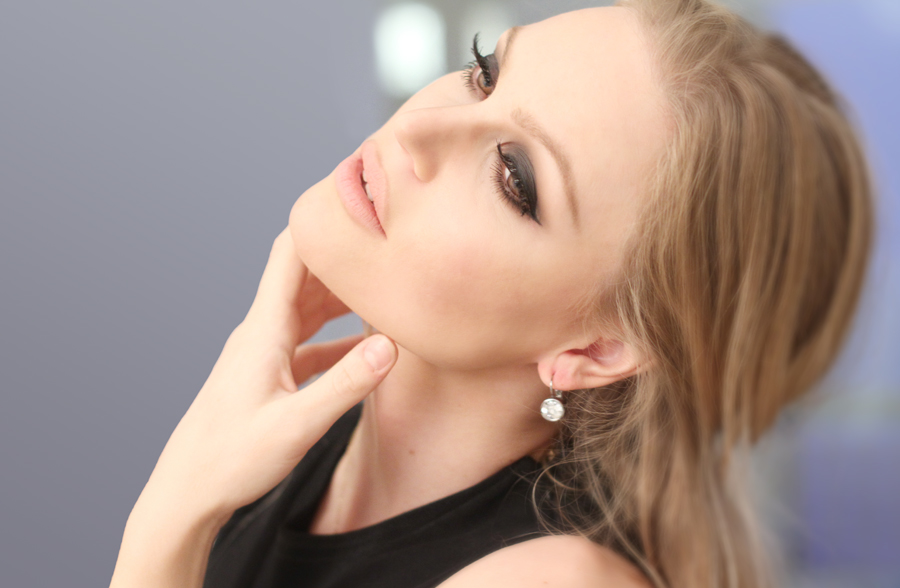 Name your most favorite and most necessary cosmetic items that you take everywhere with you.
Oh this is so hard!! In my travel kit I keep Laura Mercier tinted moisturiser, Mac concealer (the one in a pot, don't remember the name), Nars Sheer Glow foundation in Deauville, Guerlain 4 seasons bronzer in Brunettes, Sigma and Mac brushes, Nars and Mac blushes, Mac eyeshadows for my brows and Lancome hypnose precious cells mascara in brown. I also recently added the YSL Touche eclat foundation (I use B30) which I'm thrilled about!
What's your favourite foundation?
Light foundation: Laura Mercier tinted moisturiser – it has great coverage like a light weight foundation so I had to add it.
Medium coverage: YSL Touch Eclat – it's basically your skin only better.
Full coverage: Nars Sheer Glow – It covers amazingly, almost like a concealer, only it doesn't feel or look heavy on the skin.
How often do you go to the hairdresser?
Maybe twice a year? Probably not often enough, but I hate it.
How much make-up do you normally wear on a normal day?
Around the house I don't always bother slapping it on, but when running errands and out for coffees and such I use a tinted moisturiser, concealer, blush, mascara and fill in my eyebrows. Sometimes I use a bit of eyeliner and bronzer as well.
What is your favorite fragrance?
I really love Flowerbomb by Viktor & Rolf :)
If your dressing room was on fire, what five things would you rescue? I played this game recently and it really helped me strip down my overflowing wardrobe…
Oh my.. I would say birkin, jewellery case, vintage bags and favourite dresses.. but I'm quite good at stripping down my wardrobe. I normally fill two huge bags with clothes and shoes twice a year which I bring to the church.
How many Celine bags do you own? I am literally in love with these bags, so I am kind of living my fantasy through your handbag wardrobe!
I have two, the Celine boston luggage tote in a beige suede/leather and the Celine phantom luggage tote in black crocodile embossed leather :D I think Celine makes some of the most beautiful bags!!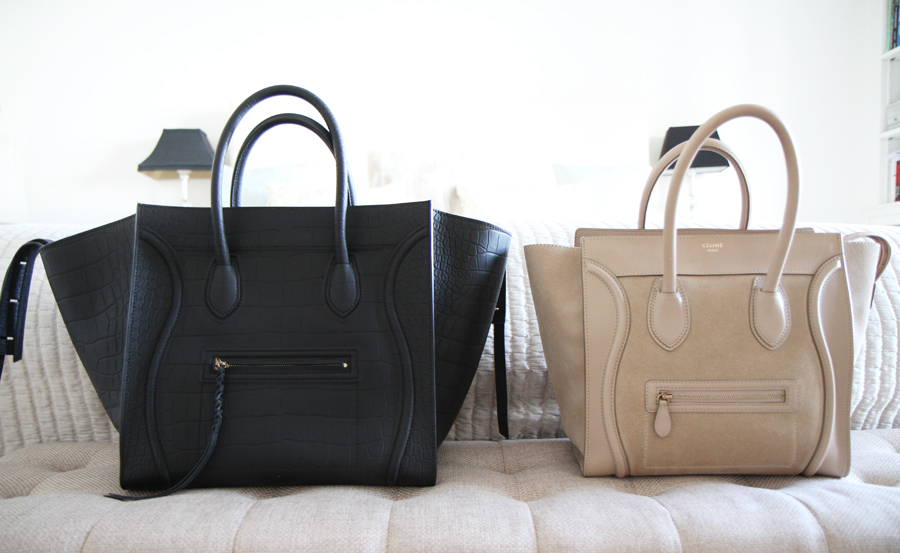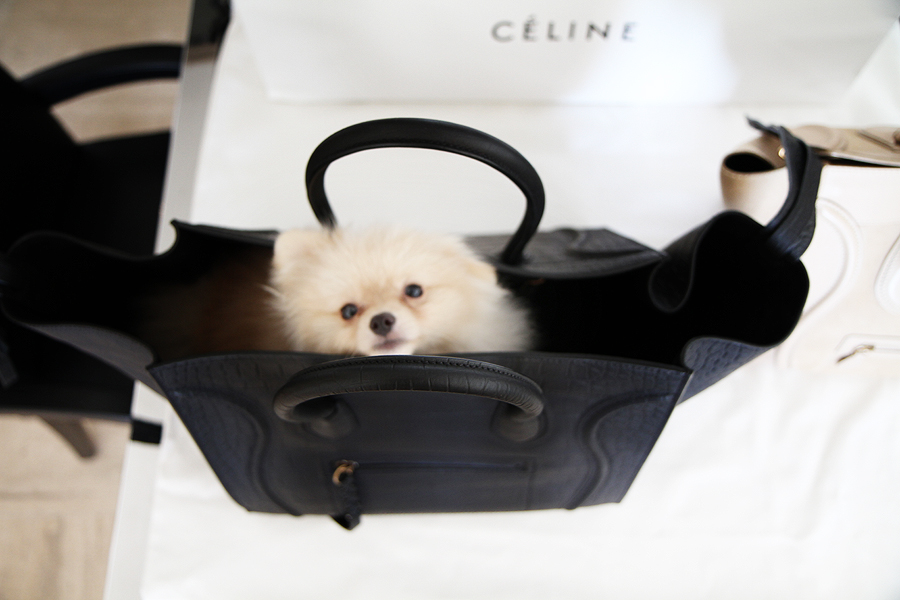 If you had to pick one or two areas in your wardrobe to splurge on – or focus on highest quality – what would that be?
I would say shoes and bags as that is items that can be worn more frequently so you get good value for your money :)
What are your favourite brands?
I like to get affordable clothes from Asos and Zara, and of more expensive brands I really like Givenchy, Celine, Hermes, Isabel Marant etc. It depends on the item really :)
Which colors do you like the most to wear? (Clothing)
Not counting black, white and neutral colours I would have to say green!
What celebrities do you admire most for their style (past or present)?
I like the style of Olivia Palermo, Miroslava Duma, Cara and Poppy Delevigne, Miranda Kerr, and Carine Roitfeld.
Do you have tips and tricks on how to care for expensive clothing/bags/shoes?
I normally fill a shoe bag or the dust bag the bag came in with tissue paper and stuff the bag with it to keep the shape of the bag. I also use alcohol free and perfume free baby wipes to wipe off dirt of delicate leather bags and shoes, a great tip I learnt from watching Martha Stewart :D
What size is your Ballon Bleu! Im sure you have posted that before, but every time I see it on you I am dying to ask!
It's the bigger of the two female sizes, but not the biggest aka the male size, so I guess it's the medium :)
I am on the market for a new pair of running shoes, I know you became a runner this year so what kinds of shoes do you like? Im looking for lightweight and cushiony (running on hard ground) and also cute!! Any suggestions would be appreciated!
I just purchased my second pair of Nike shoes the other month as I love having the chip inside the shoe which lets me track my runs. I think they're both llightweight and cushiony and they offer great support. I think you can customise your own pair as you like it online which I'm sure could end up pretty cute, but I haven't tried it myself yet.
____________________________________________________
That was all the beauty and fashion related questions, hope you enjoyed reading my answers! I will post the second part tomorrow, but first I'll show you the pictures from Holland Park later today!! Weeee, I feel so inspired and I now know exactly how I want to decorate our flat!!
Hope you're having a really great weekend, chat later xx