Ever since we stepped on the boat I've had a huge cheesy grin stuck on my face which seems impossible to wipe off. I am so happy right now!!! James has organised people to polish the boat and get her ready for use, so an hour before we left he called to let them know we were coming so we could just jump in and head out. Isn't she gorgeous??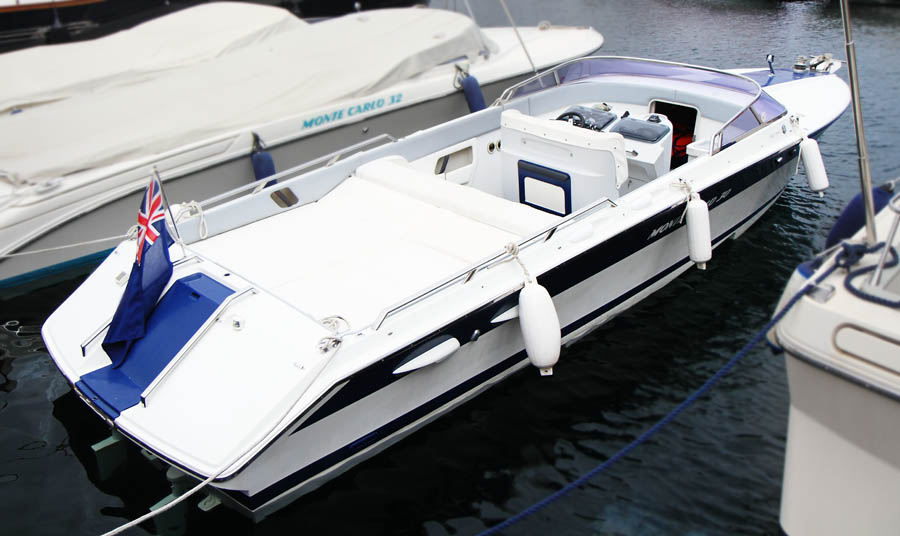 With my heart in my throat I watched James manoeuver out of the spot for the first time, luckily it went really smoothly. You don't want to bang into any of these you know…….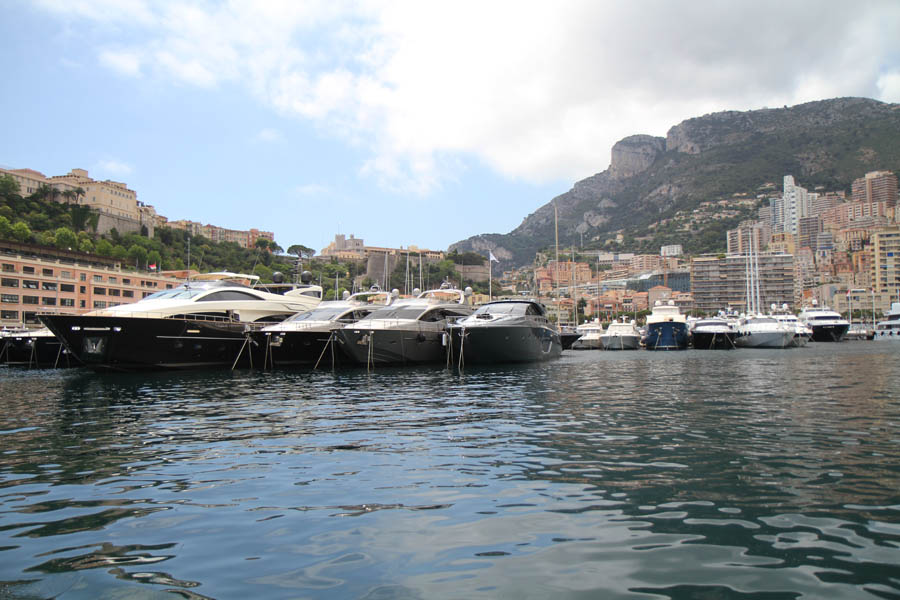 As soon as we were out of the harbour we powered off jumping off the waves, and just when I thought my smile couldn't get any wider it stretched so wide I was scared the corners of my mouth would crack.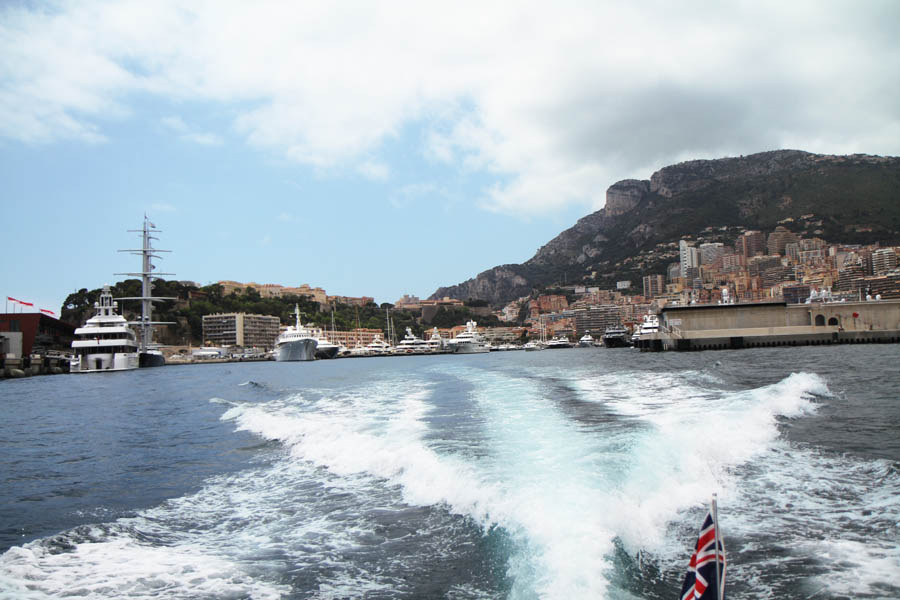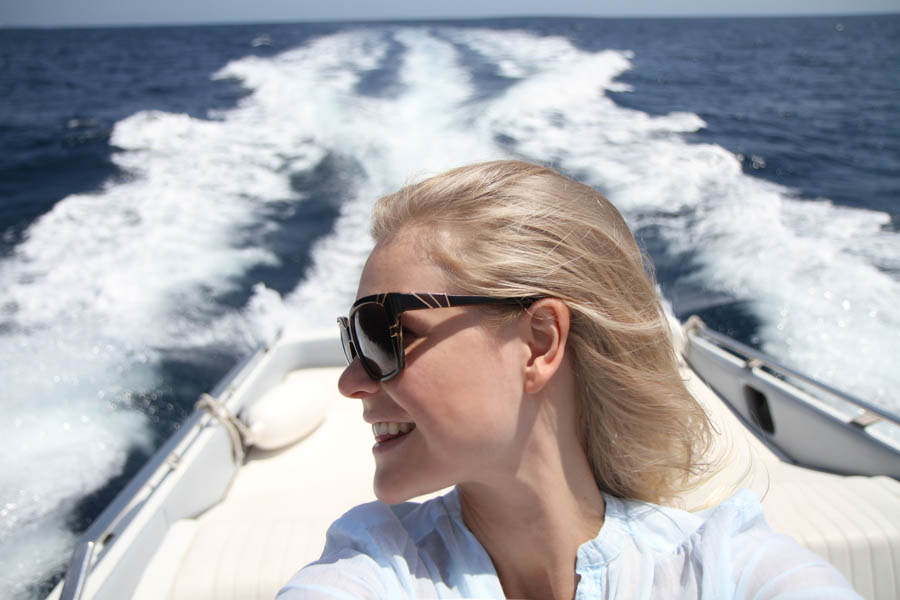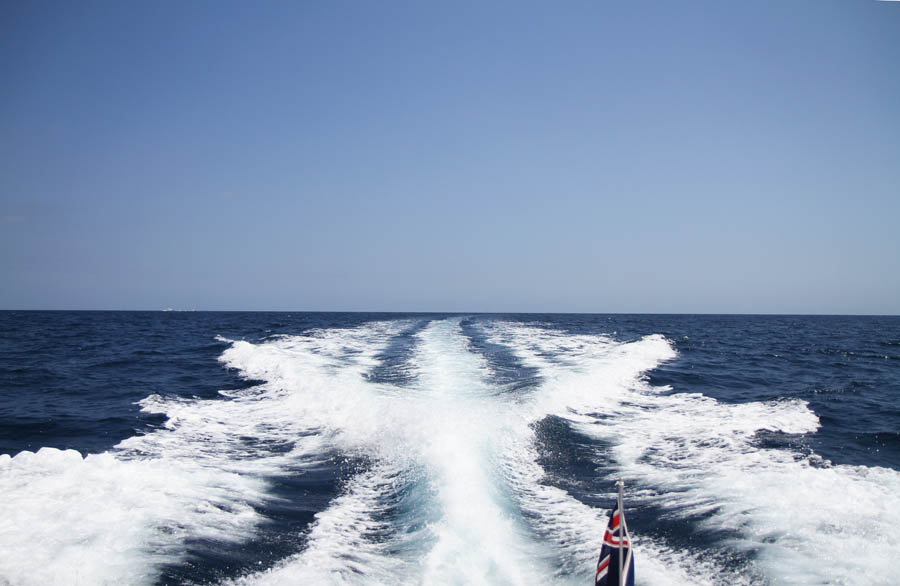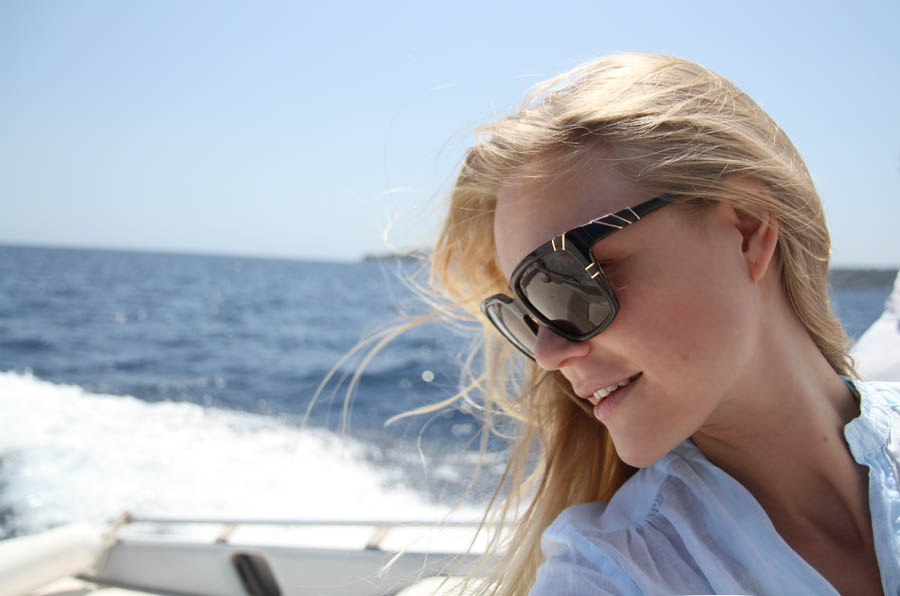 We had a bit of fun out at sea before we decided to go for lunch at Anjuna in Eze. Anjuna is one of my favourite beaches! The restaurant serves lovely home cooked food and is gorgeously decorated.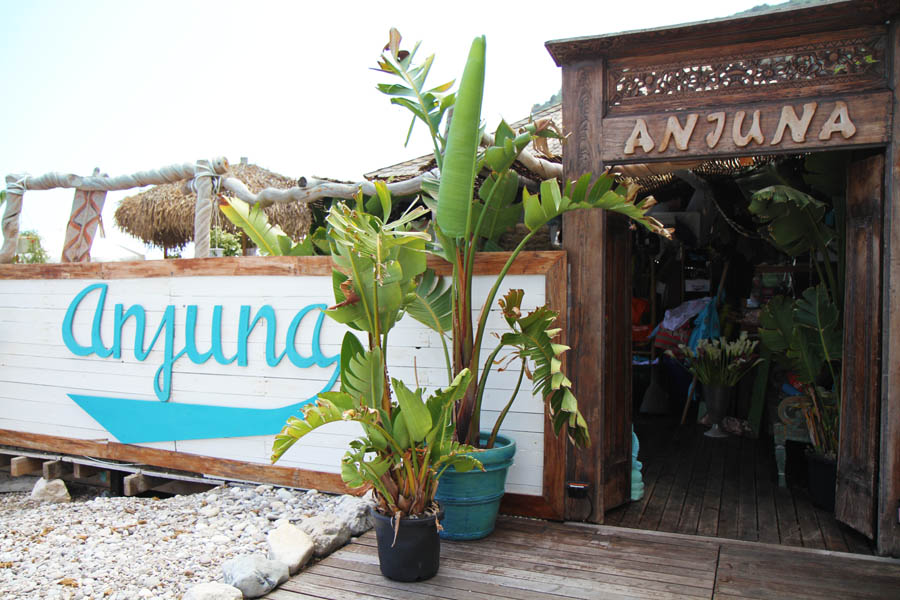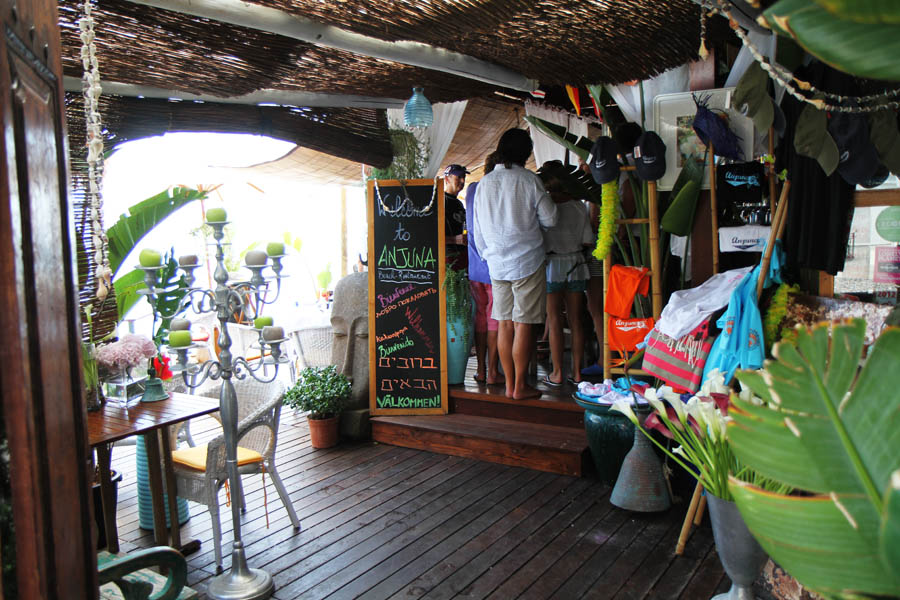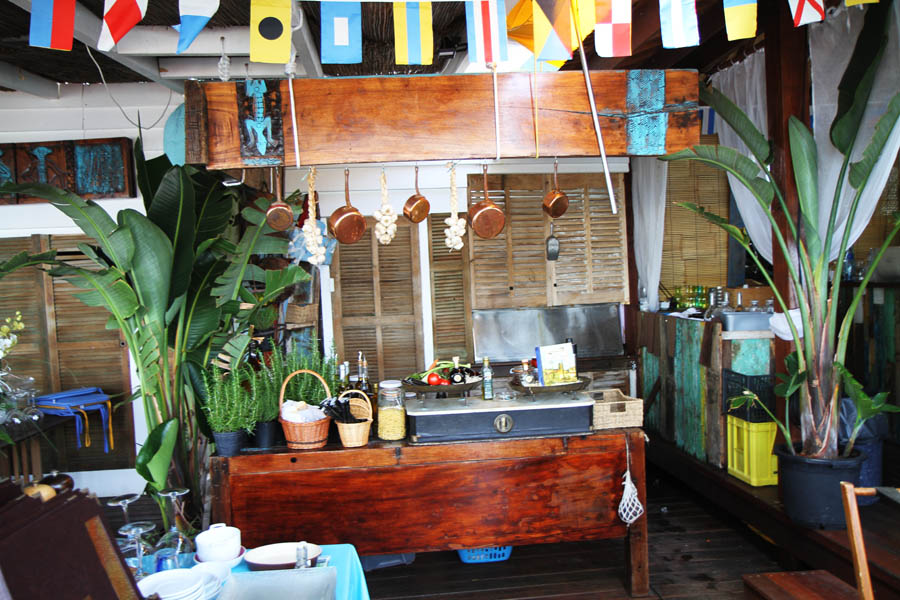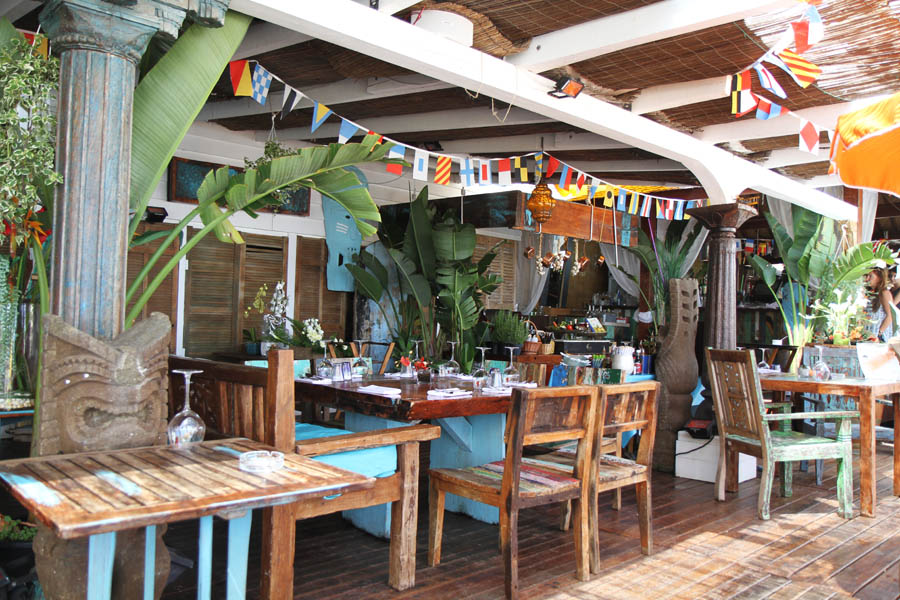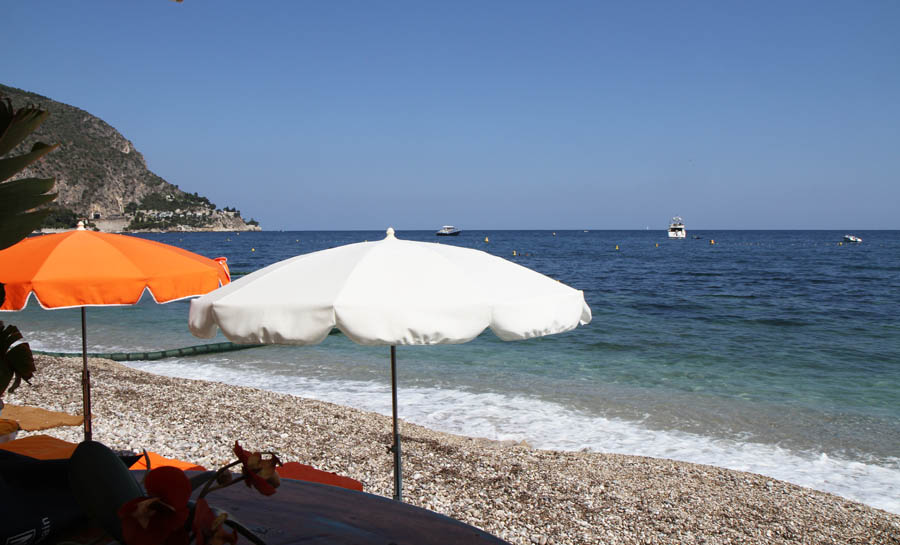 If you ever go here you should try the roasted chicken or the salt baked fish for 2, which is what we normally have, we were both just far to excited to eat anything heavy so we ordered some sashimi, sea bream tartare and salad instead :)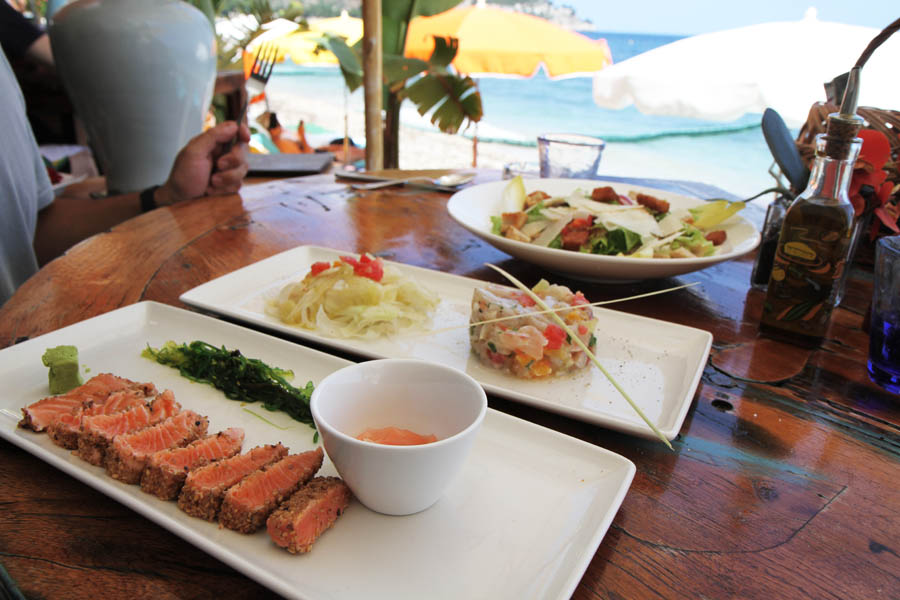 There is that cheesy grin again….. ;)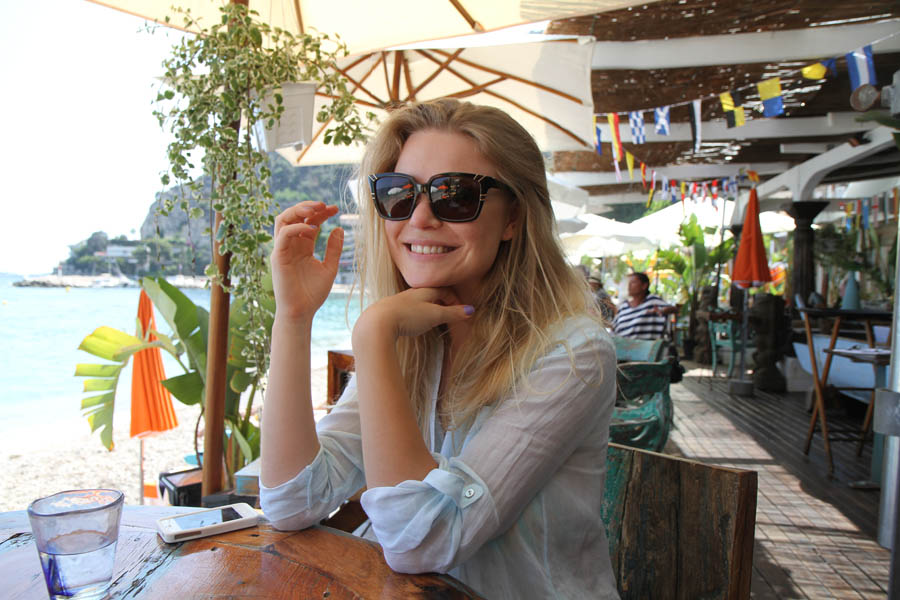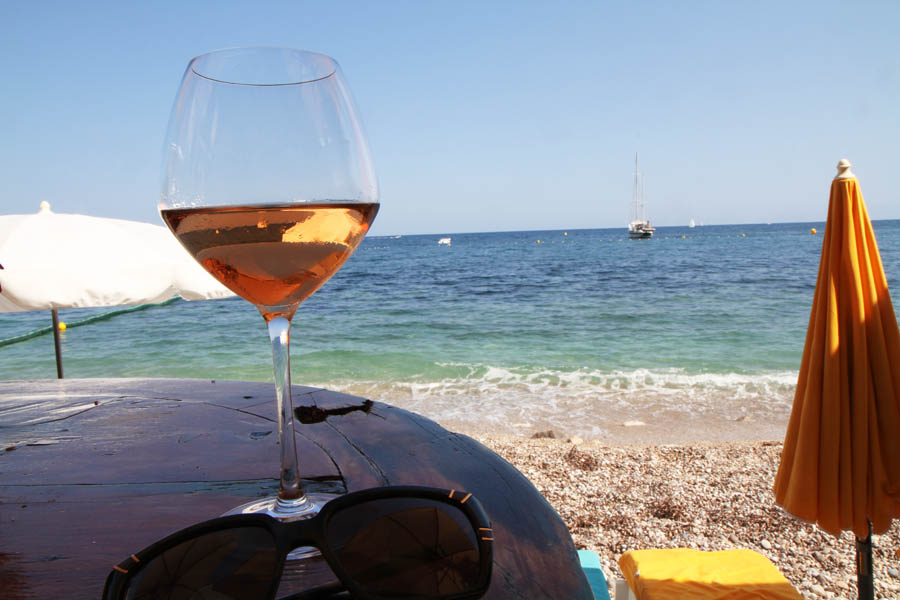 After lunch we headed towards Cap Ferrat for a while before we turned back and went for a swim right outside of my favourite hiking trail at Cap Martin. You have no idea how many times I've been daydreaming about doing that, and the feeling of swimming in the ocean can not be described with words. I was so happy I got dangeroulsy close to cracking those corners of my mouth again. In fact I laughed so hard in the water I exhausted myself and had to swim back to the boat to catch my breath. #happiness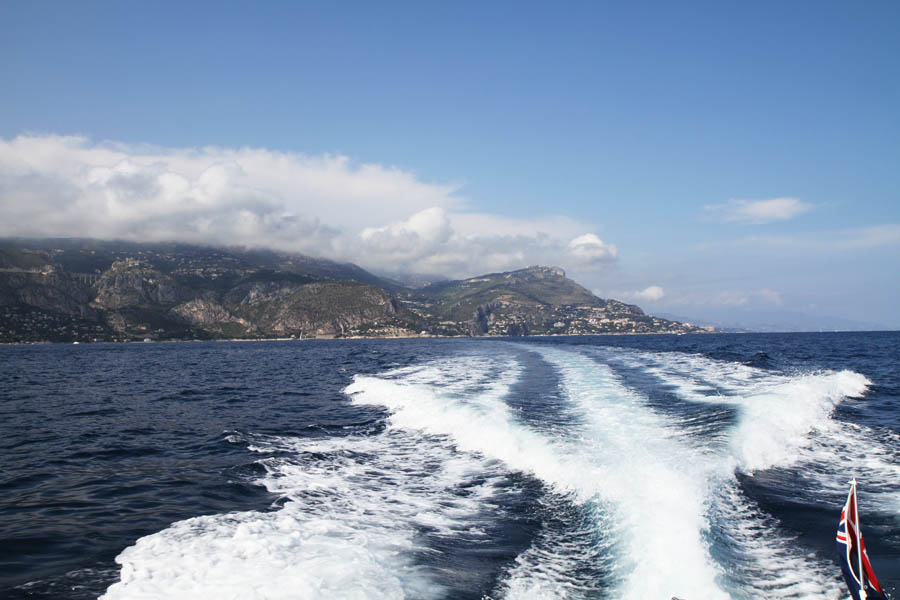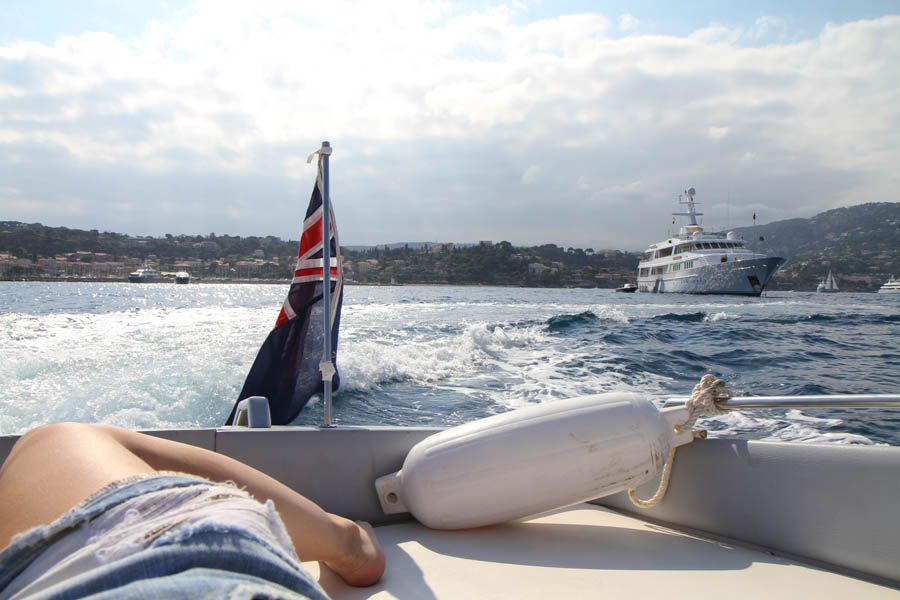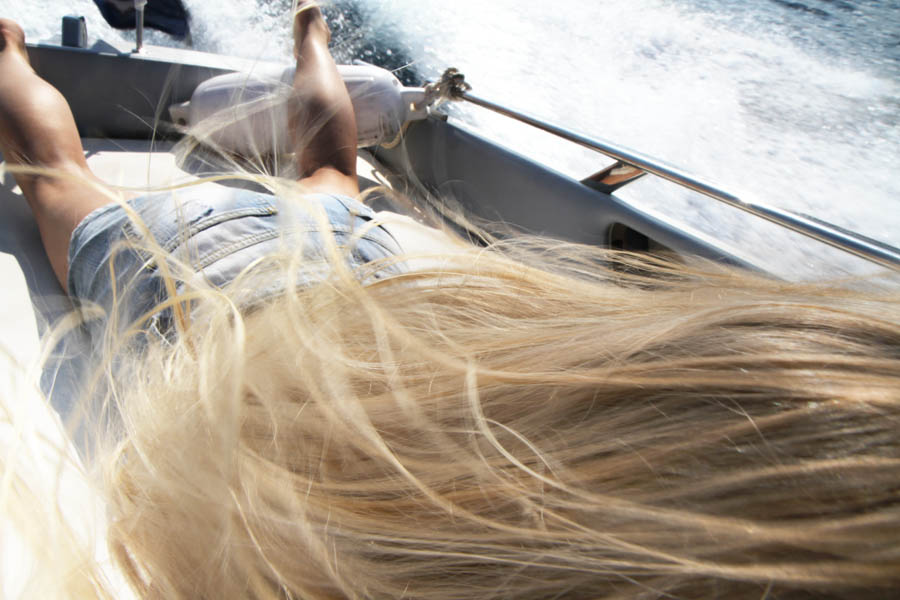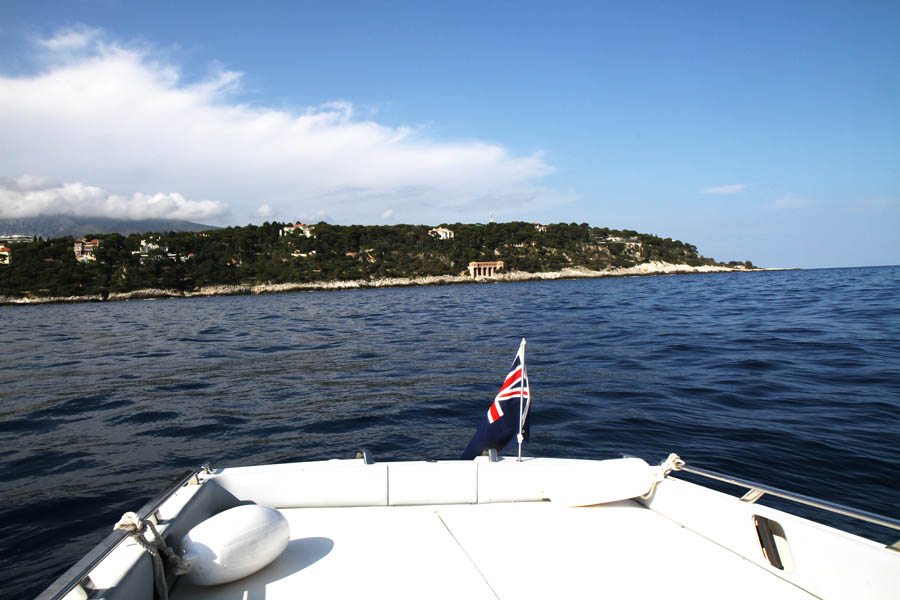 I am without a doubt the worlds happiest and luckiest girl today!