Hey doll face! ♥
I don't know if it's the wine or the adrenaline, but I've had so much fun today!! The Churchill penthouse suite was so beautiful and they had lined up tables with lots of super delicious food and desserts, followed by an open bar. Yay!! :) The view was really amazing as the terrace was on the corner so you could get a good view on both the port and up towards Casino Square. We were also invited to go down to the garden of the Hotel de Paris, but we had so much fun at the terrace so we just stayed there. I wish I could've shown you pictures of the whole suite!!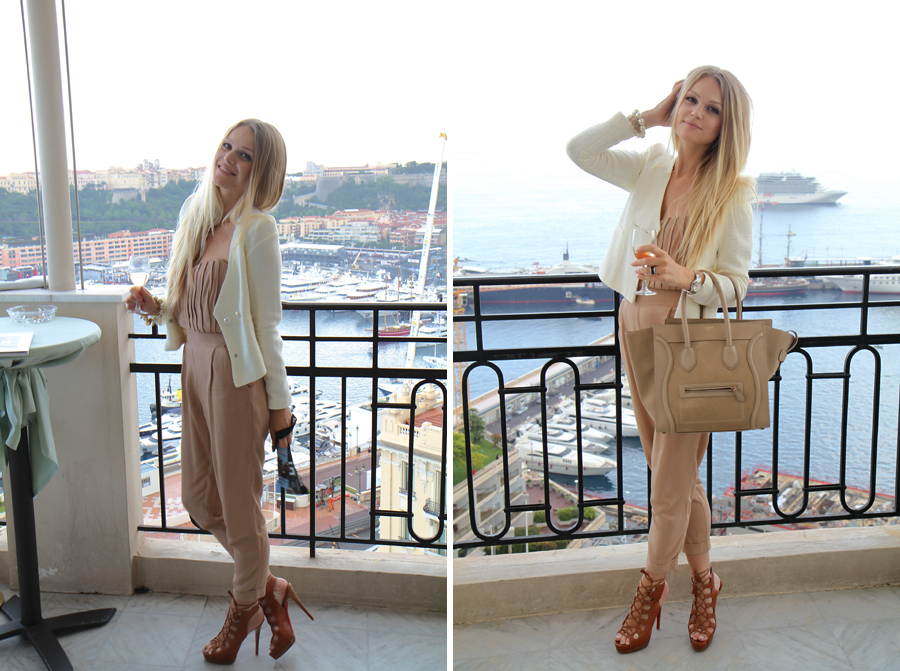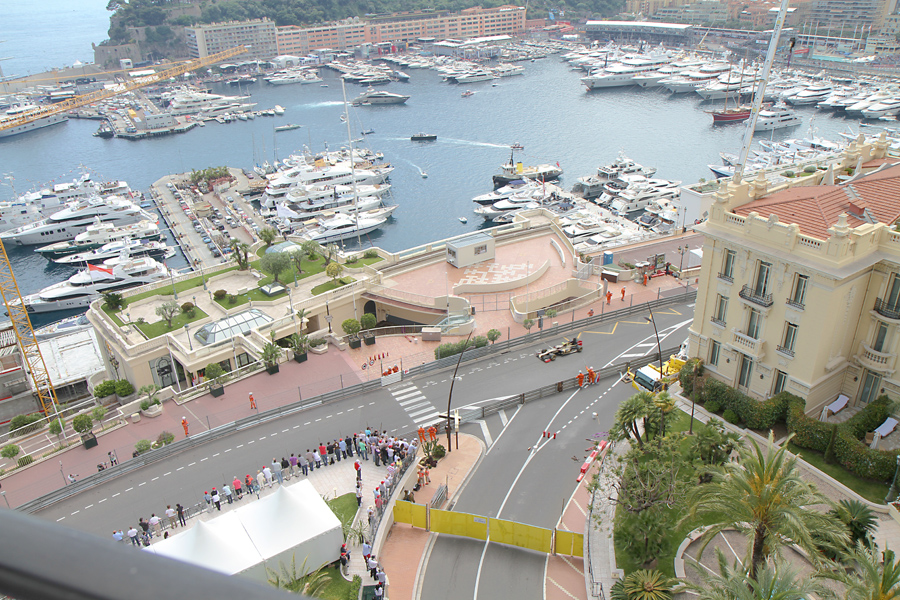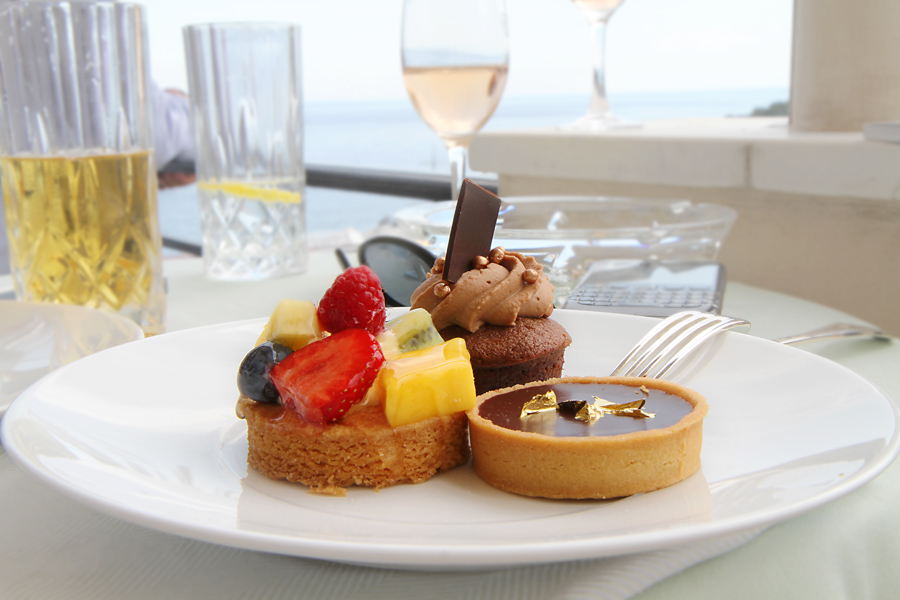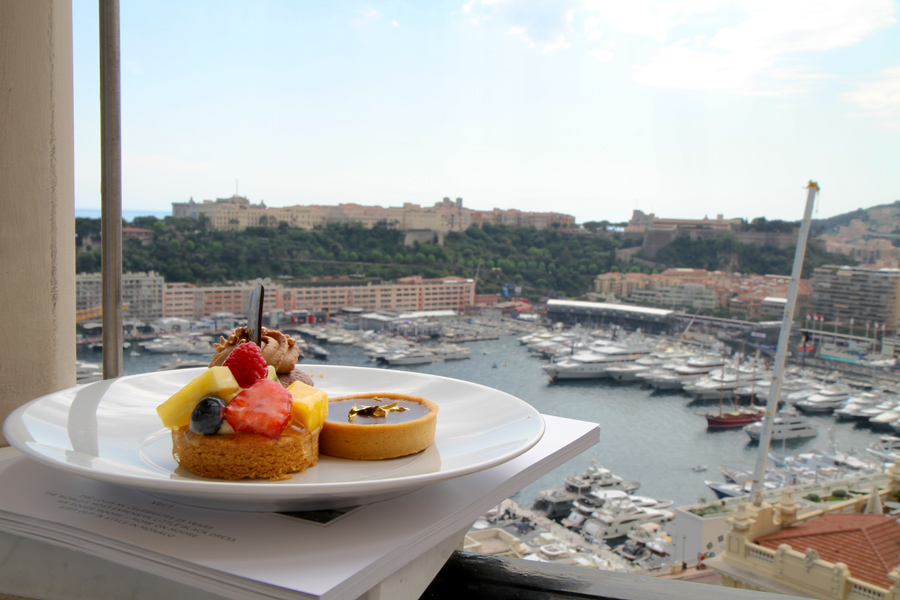 I owe most of the fun to Cécile, a super sweet friend of mine who also lives in Monaco. After having watched the first few laps it gets less exciting, and so we snuck off from the suit dressed guys to explore the suite together. Obviously we both fell completely in love with the bathroom :D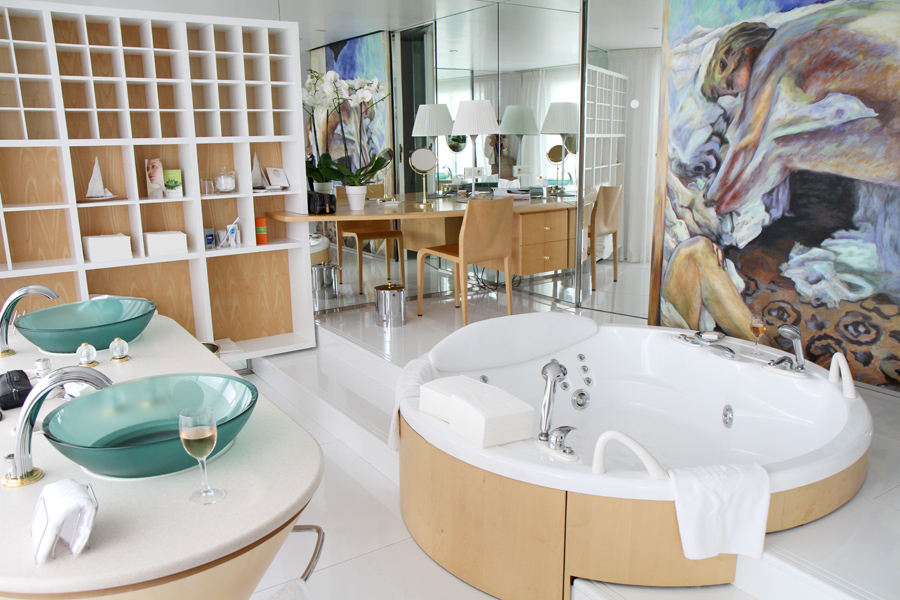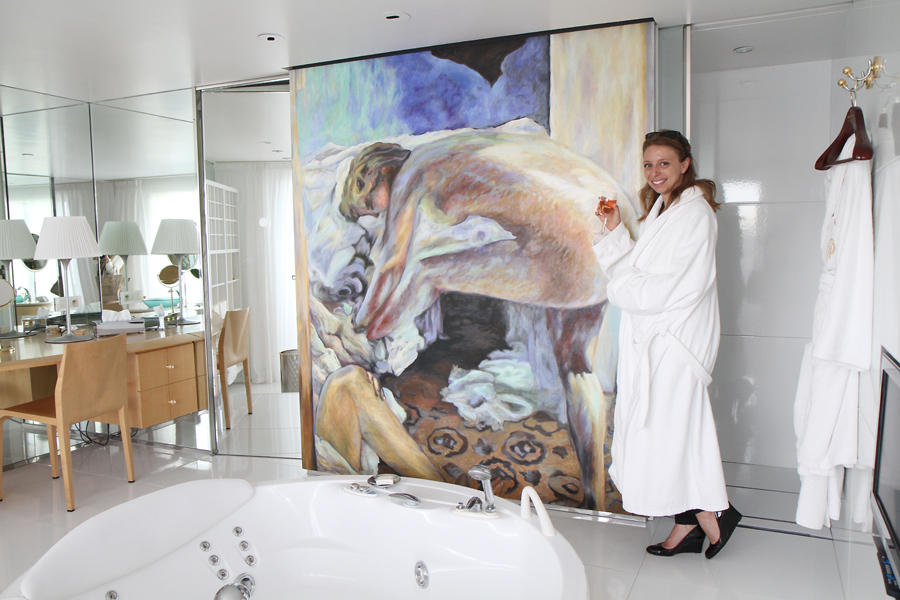 Hahaha, such a funny picture with the robe and the heels and a wine glass in her hand!! :D
The plan was initially to go out tonight, but James is leaving tomorrow and will be gone for 10 days so we might just stay in tonight. I got the biggest food delivery on the door just now so I'm sure we'll find something nice to cook and watch a movie and just be together ♥ I also got a new raw delivery including cacao butter and other raw chocolate ingredients so I will be trying to perfect my recipe and share it with you once I've found the magic formula.
I hope all of you have had a lovely day as well!! :D