Hi sweetest!
Hope you've had an amazing week so far? Thank you for all your get better comments, you are so lovely! I'm going to head out for the first time in a few days now despite the snow that has fell over London. James actually had trouble getting a taxi earlier because of the snow, and we're only talking 5 cm snow….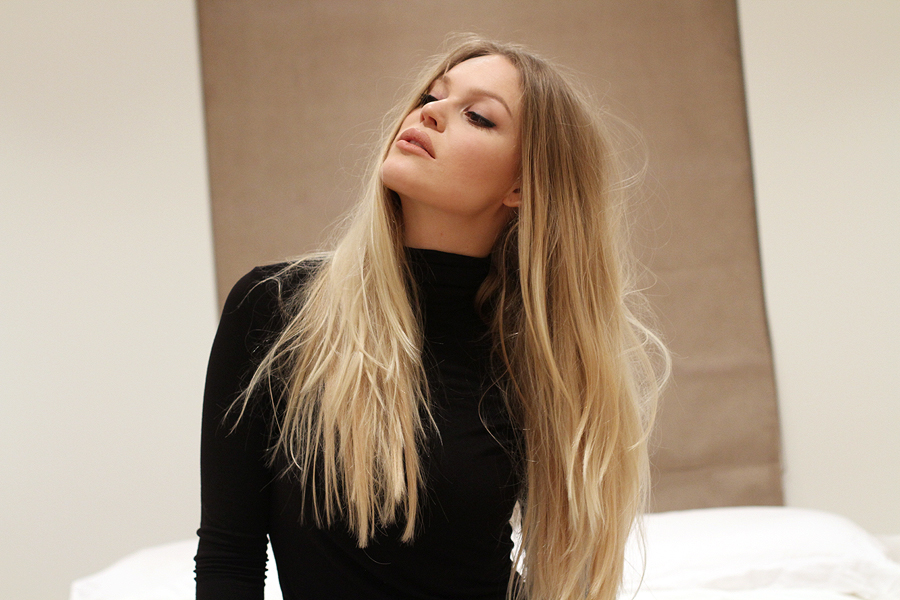 I mixed in some clip ins in my hair today and I'm really excited about it! Some of you started chatting about your Locks&Bonds clip ins in the comment section and hearing you rave about it made me miss my hair so I decided to wear it as soon as I felt better which I do today :D I styled it in a messy way and paired it with a nude matte lip and black eyeliner.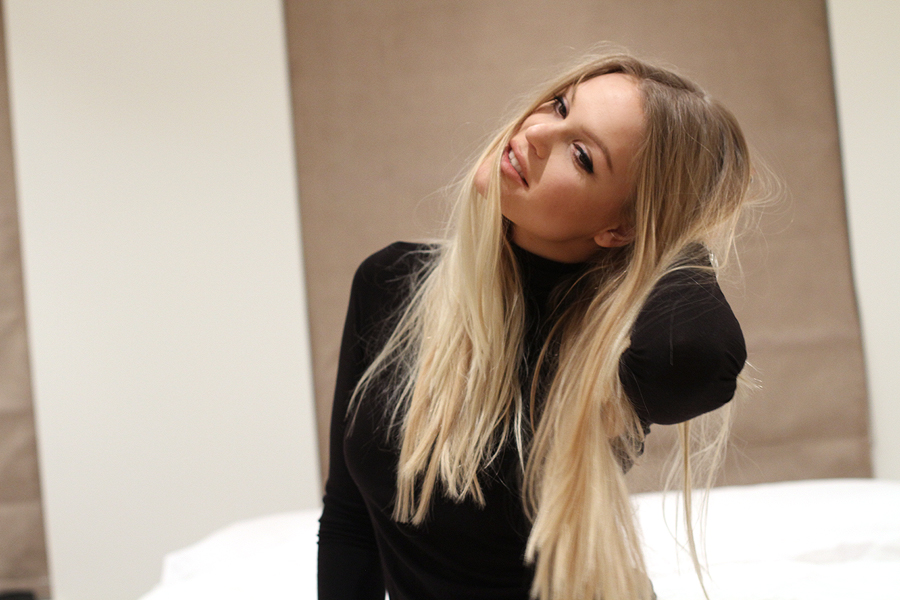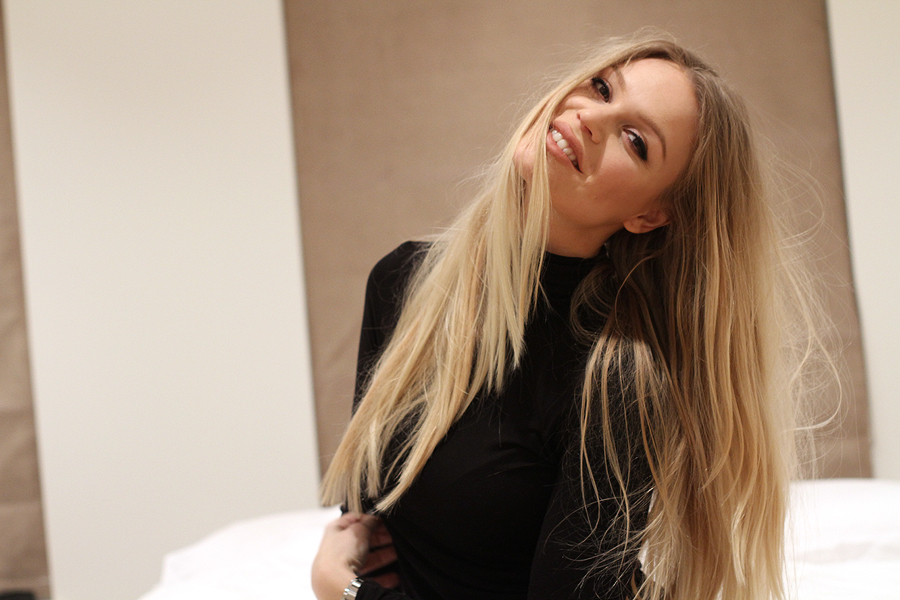 I'm wearing a turtle neck today to keep warm, and the rest of my outfit is all black too. I will show you the full outfit later, now I'm off to Harrods again – my new favourite place to be ♥
How is the weather where you are? Snow?