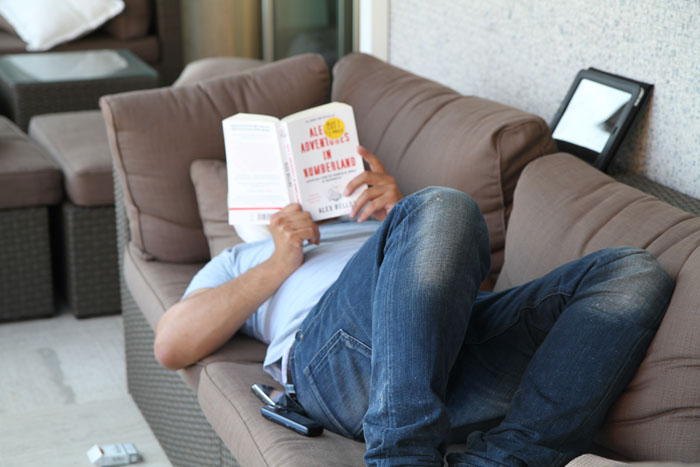 James can´t hear the door bell on the balcony so while he was lost in Alex' Adventures in Numberland (how exciting) I snuck past him like a smooth feline, opened the door for the concierge and whispered 'thank you' and closed the door while holding my breath and snuck like a gentle breeze into my dressing room to discover my precious's which of course "I have had like forever" if he ever asks ;)
I bought three dresses, one top and two pairs of shoes…..
I'm so happy with the perfect combo I found with both the white dress and the brown shoes, and the grey top with the greyish shoes! I'm thinking that the dress is going to be gorgeous with luminous and bronze skin with a bright lip and eye liner. The top will be perfect with tight leather pants and a smokey eye with nude lips.
The two other dresses I'm sending back. One was ruined and one just looked so cheap because of the terrible fabric they used. I thought I'd give colour blocking a try but it just isn't for me I guess as I'm a big believer that there is a reason to everything which has made everything much easier to cope with in regards of both small everyday stuff like this and the bigger and more serious things in life.
Always check your clothes carefully to make sure they are fine. This one was ruined on the back so I'm sending it back.
There is a sale going on at Asos right now. I found 5 dresses and one pair of shoes for only £201 + one bag for £165. Bargain! :)
Do you sometimes mkae secret buys and do you think about what makeup will suit an outfit when you go shopping?