I obviously know nothing about how to cook a swordfish, and so if I was alone I would never even think of buying it. Luckily mummy knows (as with most things) ;) Watching her in the kitchen is better than any cooking show on tv, I learn so much! She made it seem so easy, and not many ingredients are needed, it's more about how you cook it.
You need:
♥ Swordfish
♥ Peppermix
♥ Himalayan salt (or normal, Himlayan is just better for you)
♥ Garlic
♥ Parsley
♥ Butter
1. Rub your swordfish with the salt and pepper, and turn your oven to 200 degrees (about 400 fahrenheit).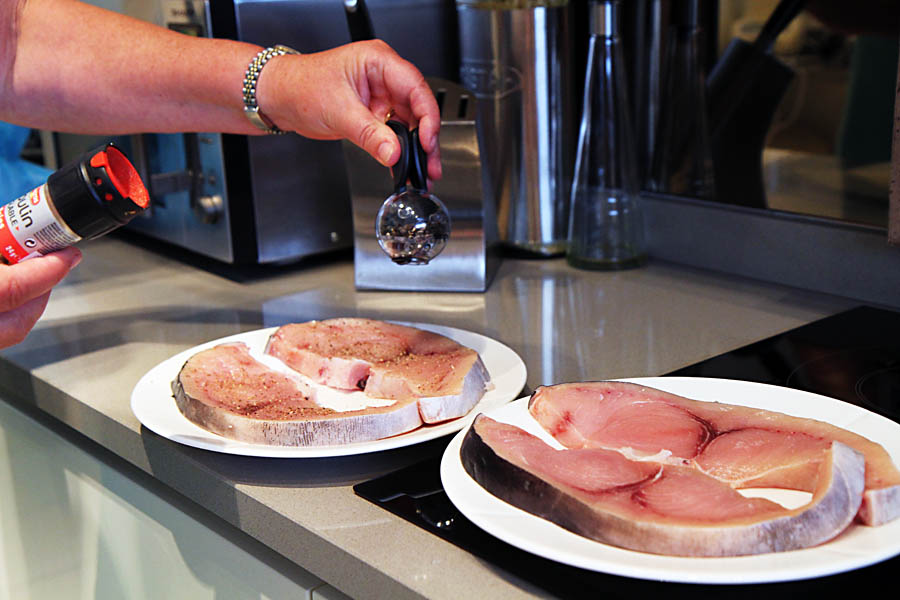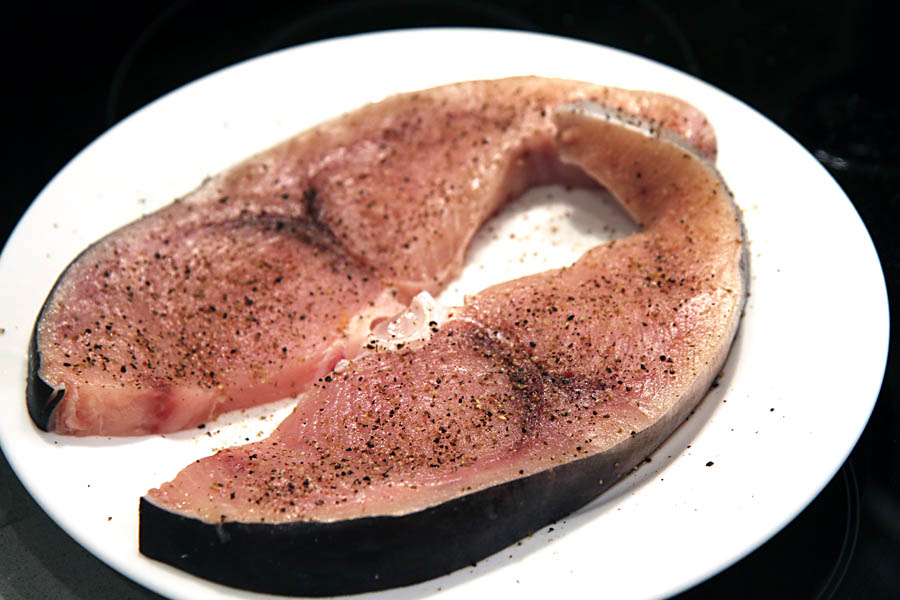 2. Transfer it to a pan and fry it on medium heat untill it's slightly brown (about 3 minutes). Squeeze a boat of garlic and rub it on top before you transfer it to the oven for 5 minutes.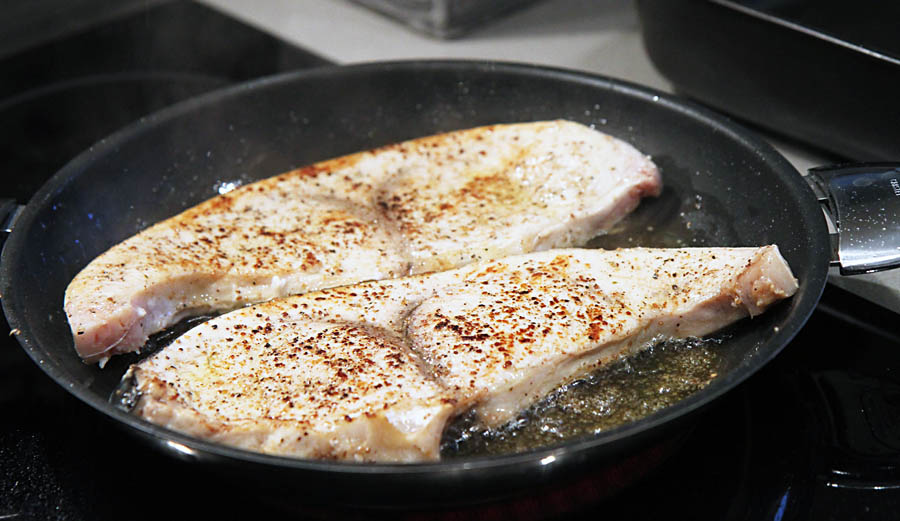 3. Mix parlsey and butter and add it on the top together with a slice of lemon – et voila! That's how to cook a swordfish.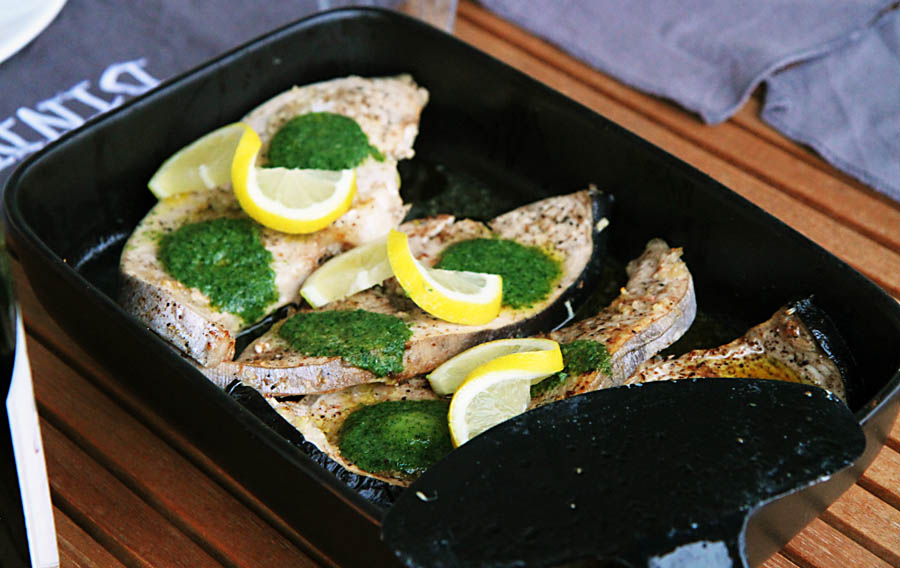 All you need now is a nice bottle of wine and some delicious fresh vegetables on the side. We chose a tomato onion salad drizzled with salt, pepper and olive oil, as well as a small bowl of olives because they were amazing. Instead of heavy carbs we whipped up a guacamole made of avocado, red onion, tomato, garlic, salt, pepper and lime juice.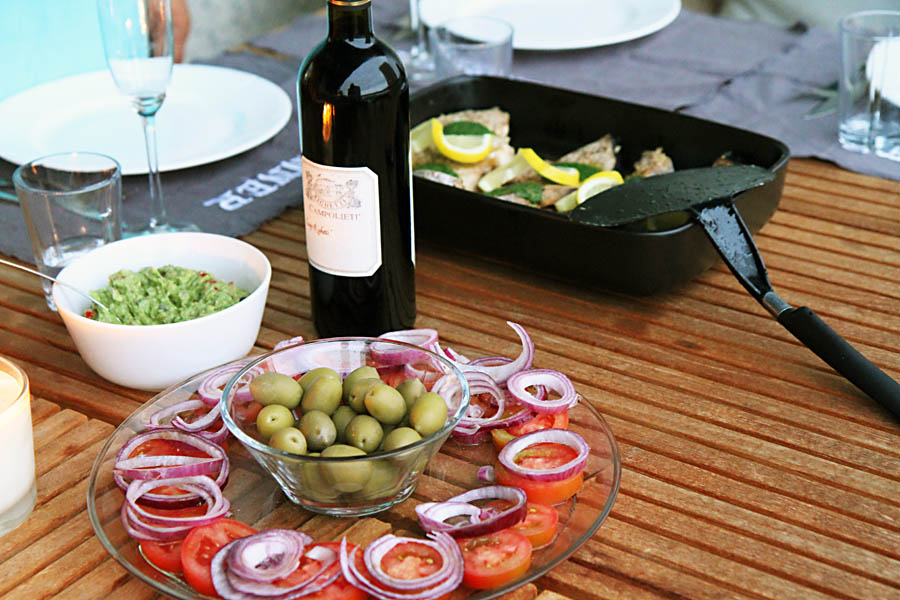 Bon apetit!