Happy Sunday peeps!! :)
Yesterday we spent the day at the Monte Carlo beach club! Because we were both so excited about our to soon arrive it was impossible to just lie still in the sun so we decided to head out at sea with the boat which belongs to the beach club. Being out at sea brings such nostalgic memories to surface for me as we always used to spend every summer out on our sailboat. I used to love sitting in the front and have the water splash over me while staring out at the horizon. There is something very magical and special about the deep blue sea and its sounds, smell and alluring promises. The thought of having a boat we can use whenever we want brings such a huge smile to my face!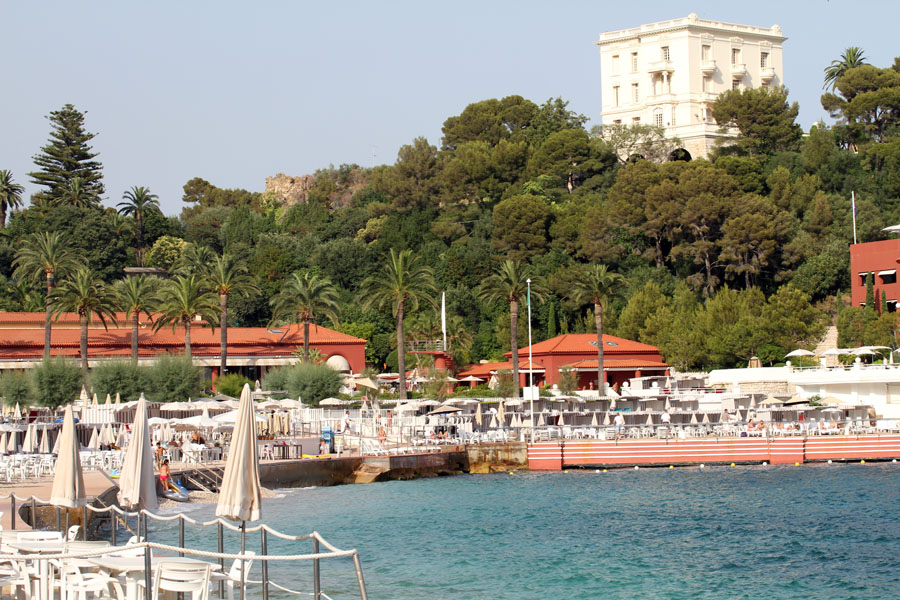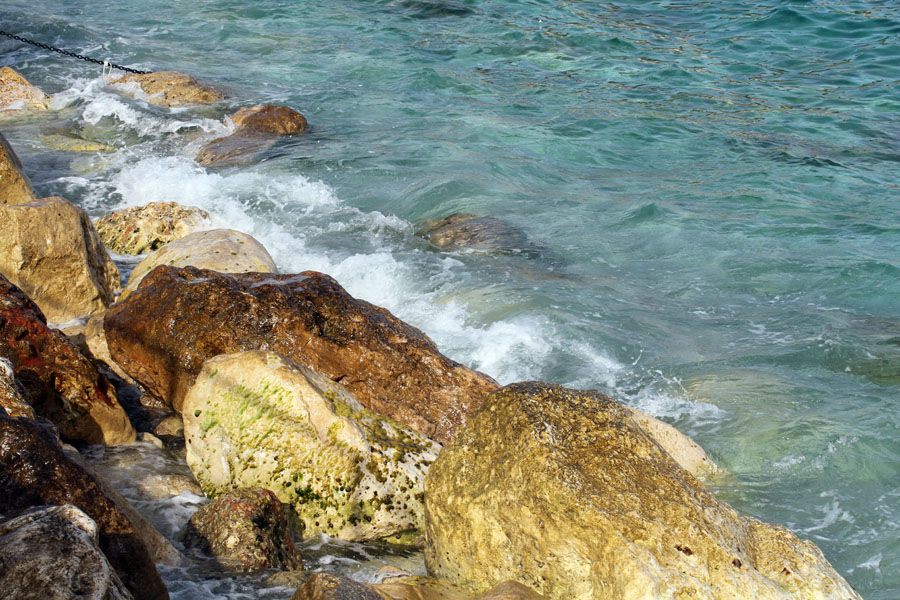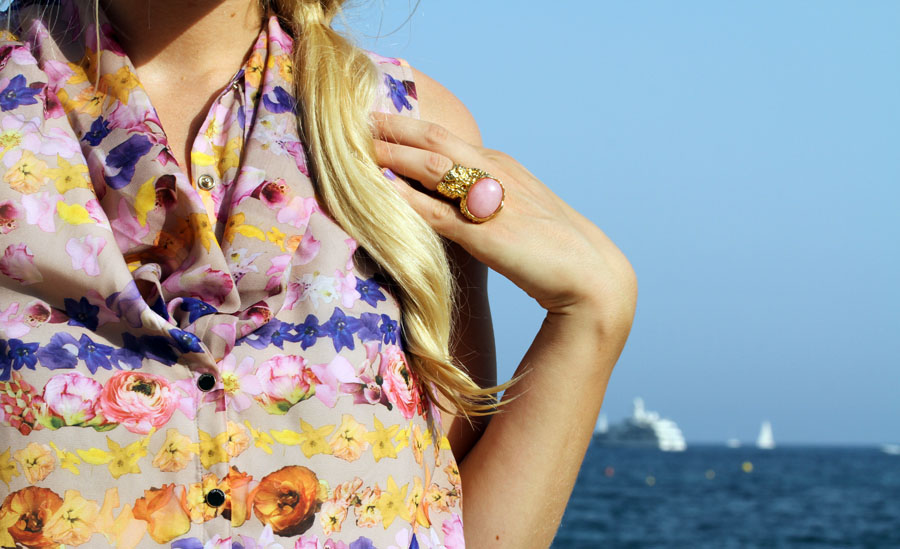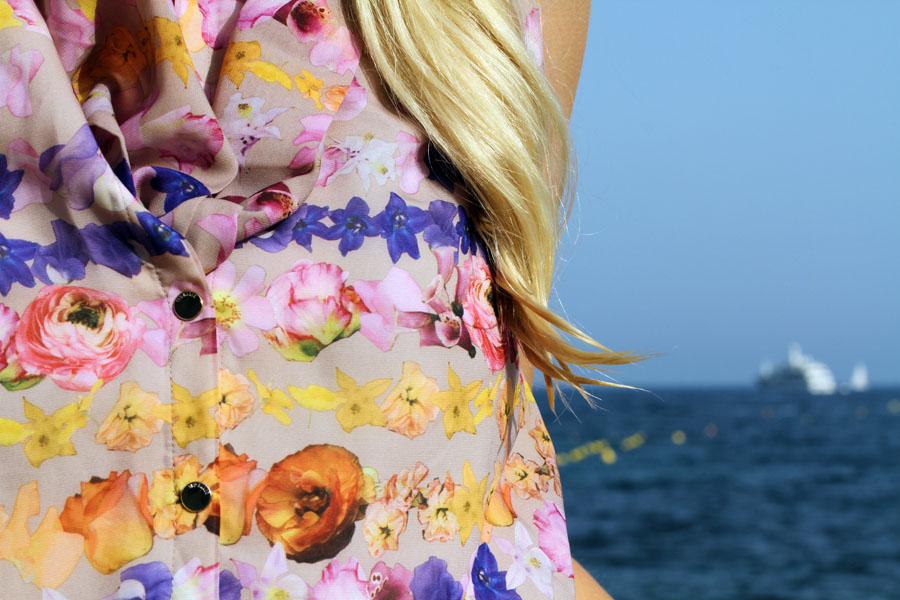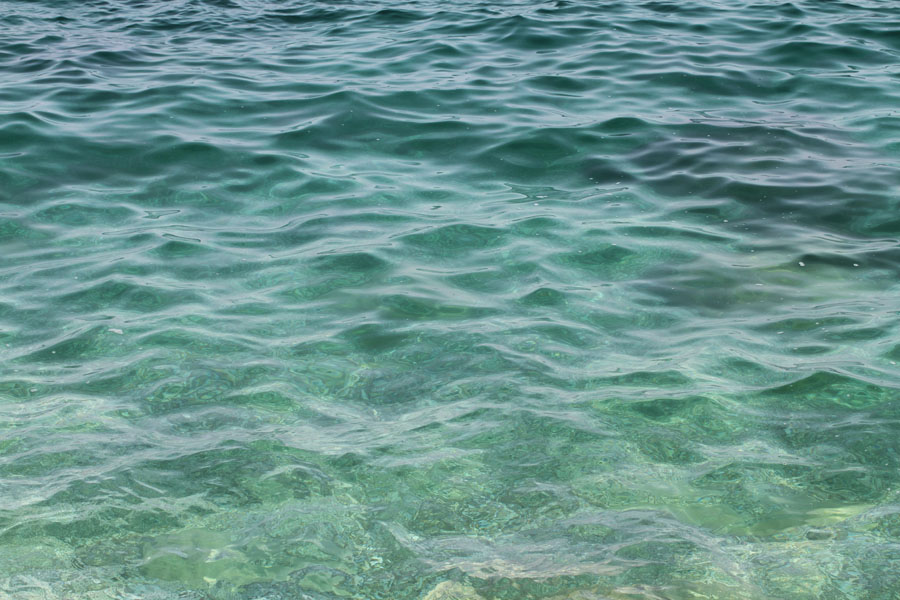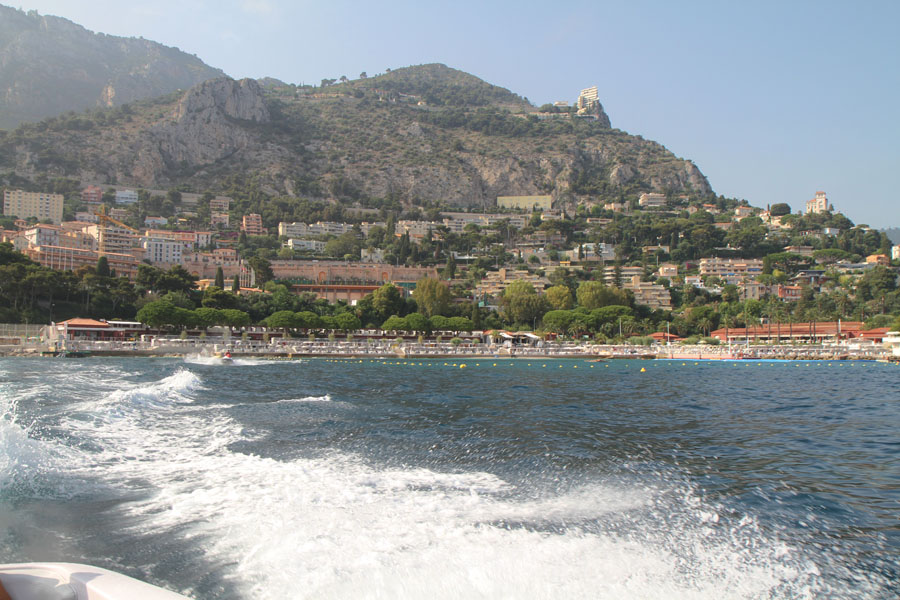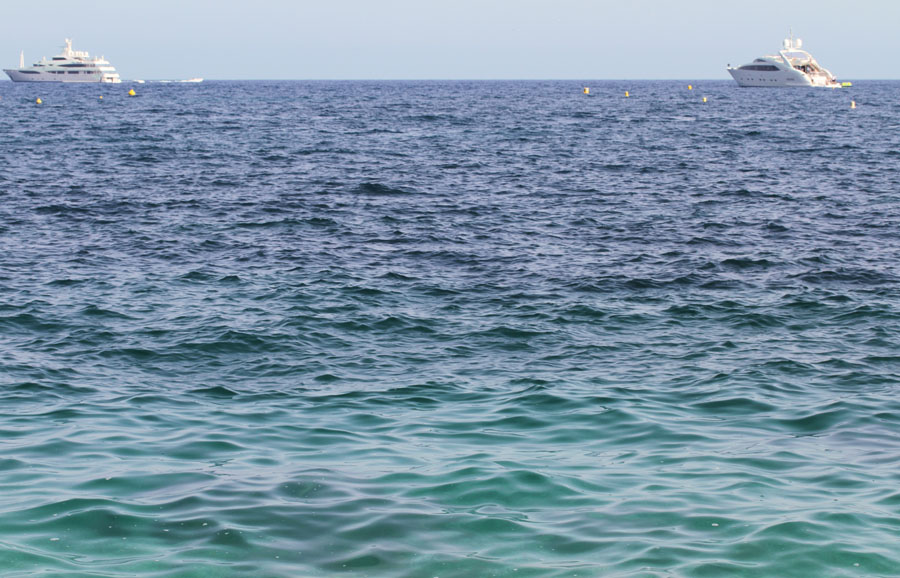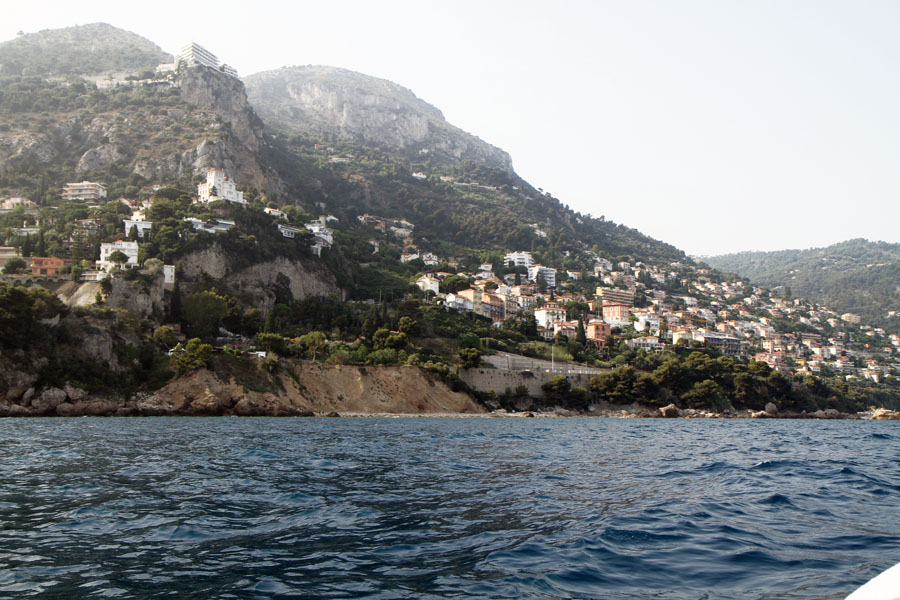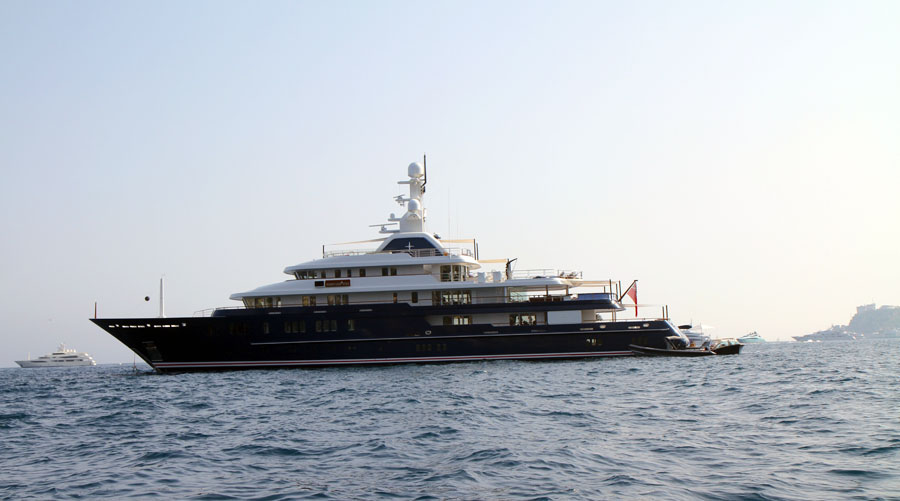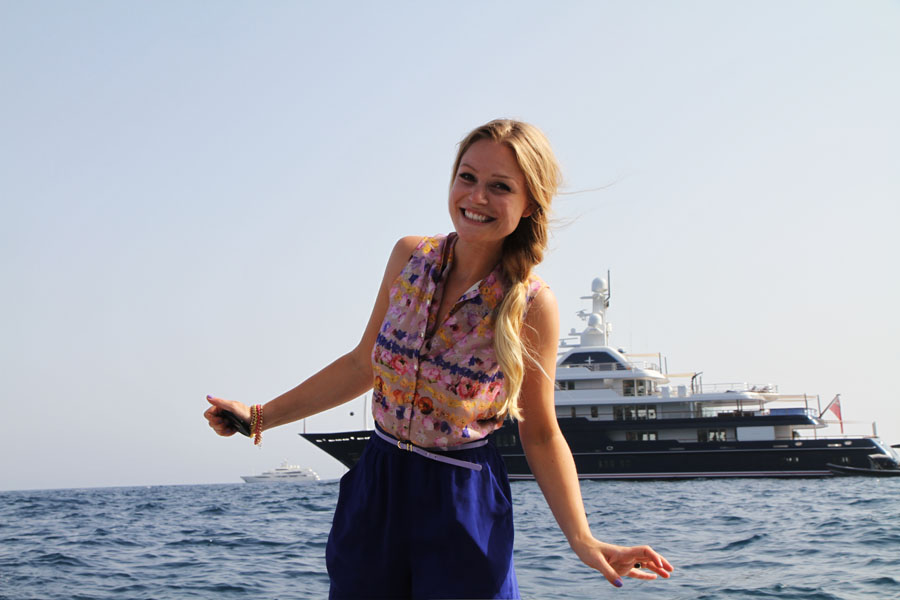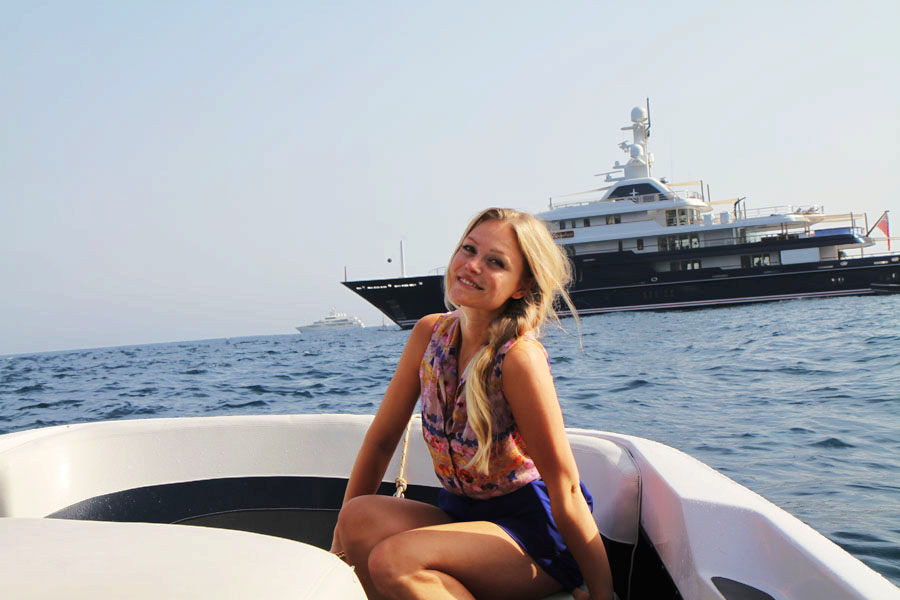 I can't remember the last time I laid in bed for as long as I have today, such a nice way of spending a windy Sunday! James went off to St. Tropez early this morning to get our boat despite the windy weather. To get my worried mind on something else I picked up my book of the moment "Fifty Shades of Grey" when he left at 08 this morning which I've been reading just up until an hour ago when he called me to let me know he was outside the balcony!! Luckily the trip from St.Tropez to Monaco went just fine, apart from a short break in Cannes they powered on the whole way. The plan was to take it out for a spin when they came back, but because of the grey weather we're postponing it to Tuesday instead as we both have a few things on tomorrow. I can't wait!!!
I hope you're having a very nice and relaxed Sunday! I'm guessing the calm atmosphere will come to an end as soon as the football final start. Who are you cheering for, Italy or Spain? We're all Italy in this house.