Hi lovely readers,
We got the most beautiful flower delivery on the door yesterday, and it's amazing what a huge difference it makes. We had two made for the lounge, one for the hallway and three for the bedrooms. The furniture from New York is coming today (it's downstairs right now!!), so we wanted to have that little extra for when it's all done. I can't tell you have excited I am right now!! We've been waiting for months, but the longest wait must have been the last few days knowing that it has arrived at the port.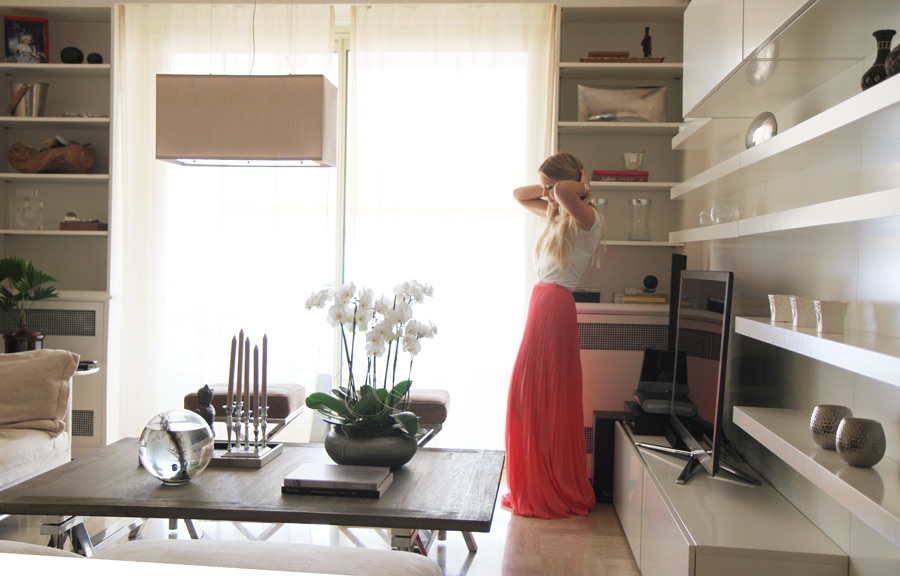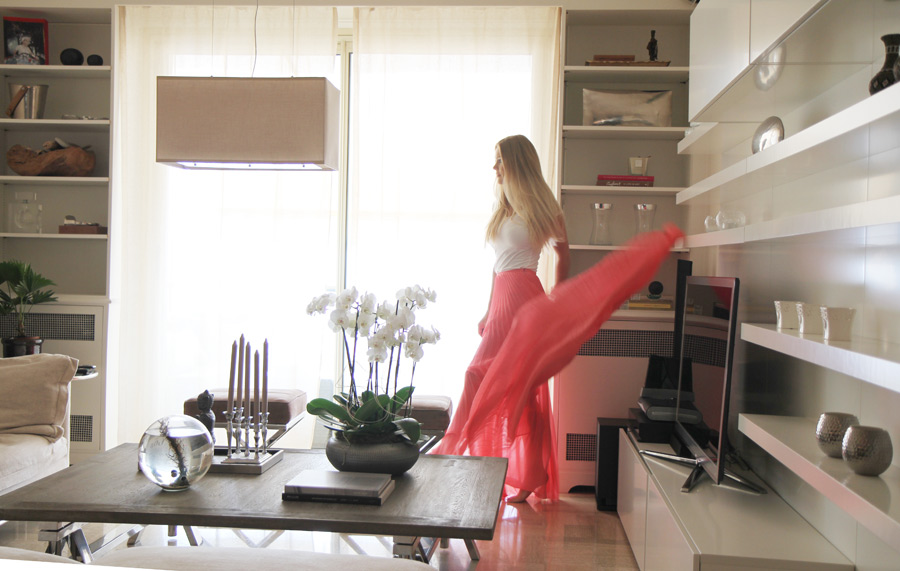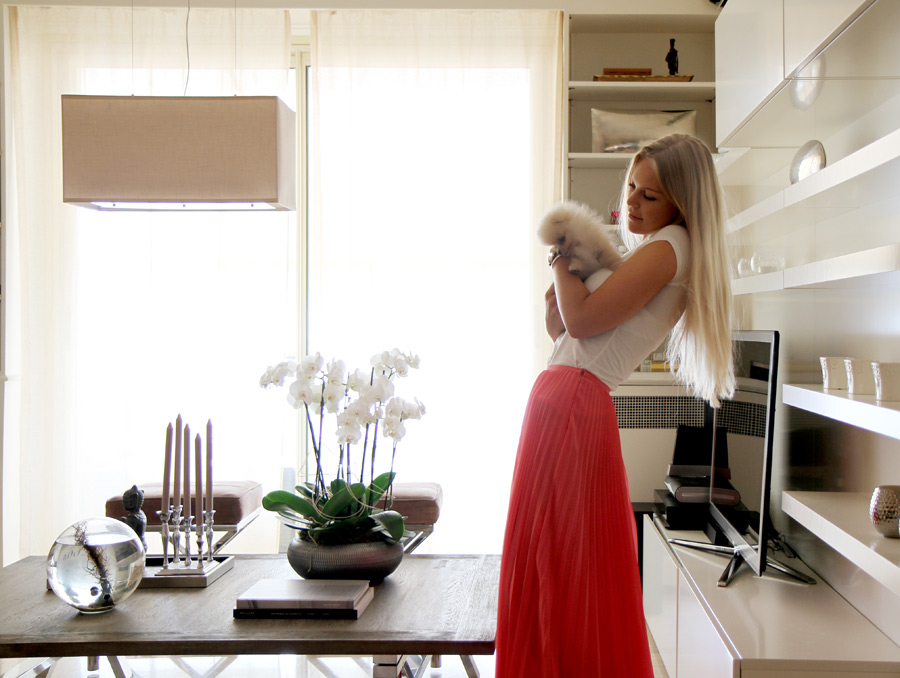 As I was taking these photos, someone thought it was a very fun to try to catch the skirt with his teeth…. #naughty puppy :)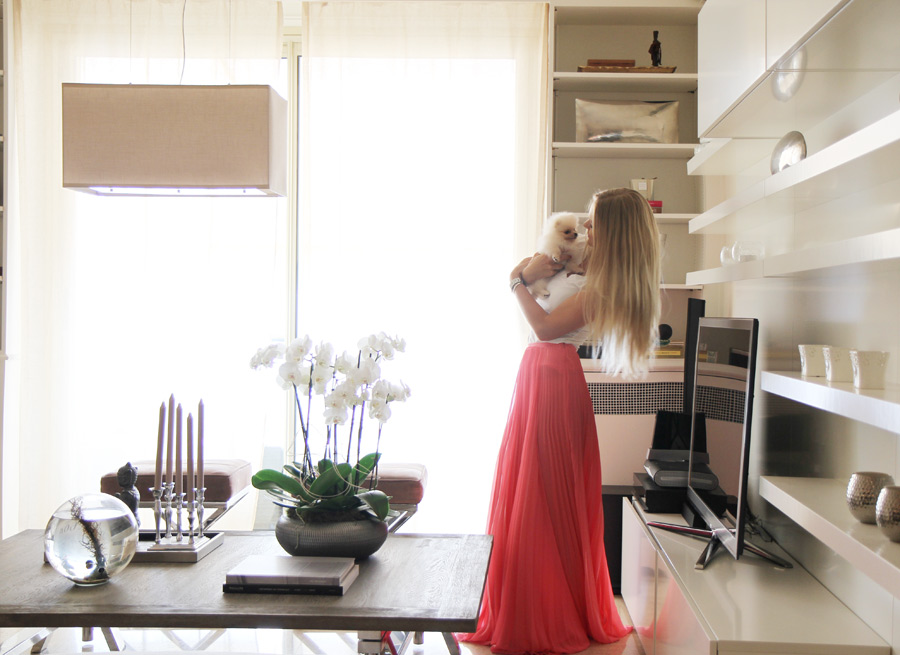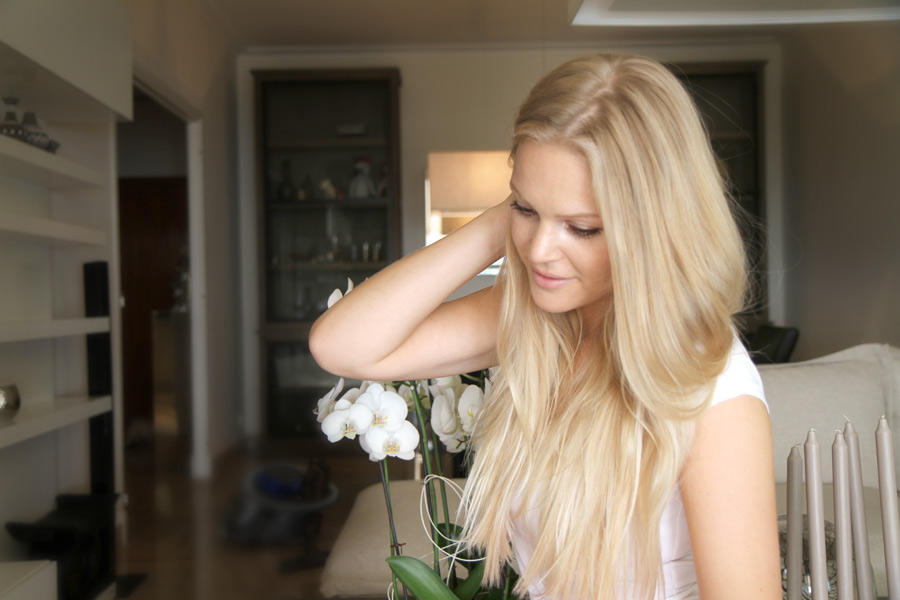 The furniture is being carried out of the lift now, so I should probably go and help unpacking rather than be playing on the computer ;) I will give you an update once it's all in place.
Have a lovely day, sweets! <3