Weekend!! Yay! I hope you've all had a wonderful start to the weekend.
I started my weekend with a walk along the coast together with a friend, it's just such an amazingly beautiful walk and it gives an insane boost of energy. I tweeted a pic today from the place where we do our rocklifting (I've converted from being a bodyrocker to becoming a rocklifter), if you don't follow me already you can do so by clicking here.
On to todays outfit: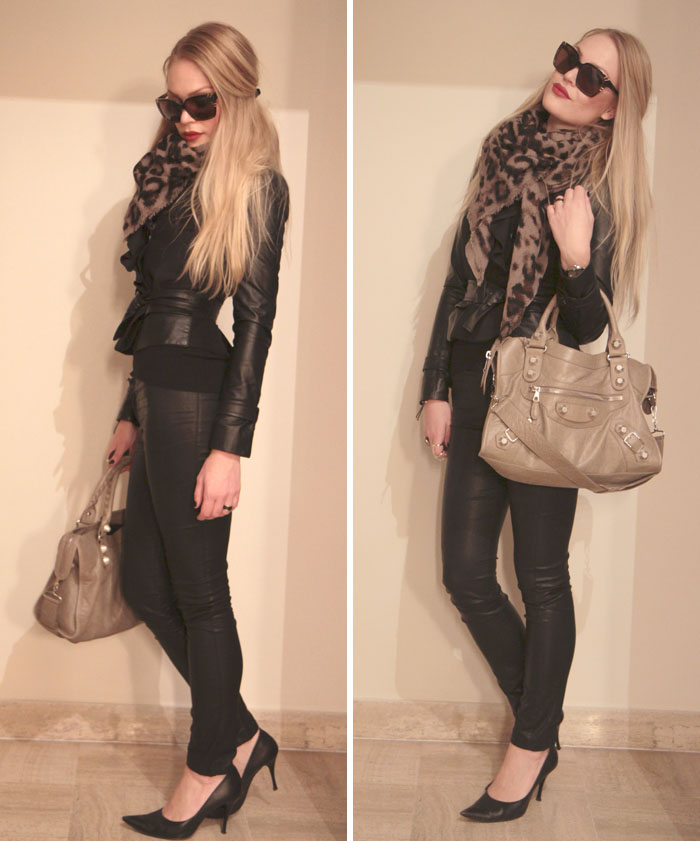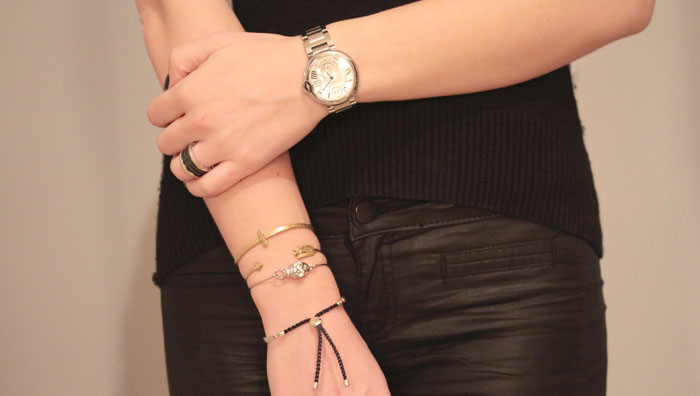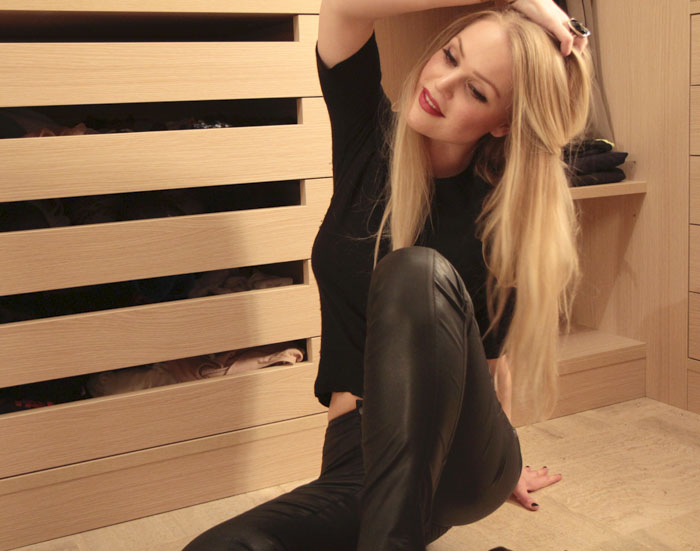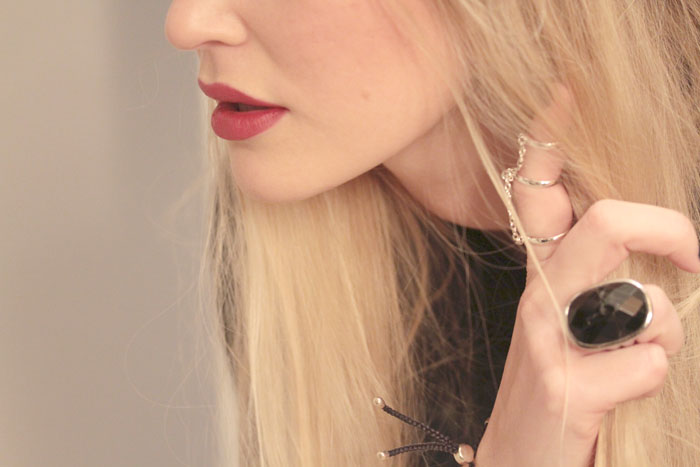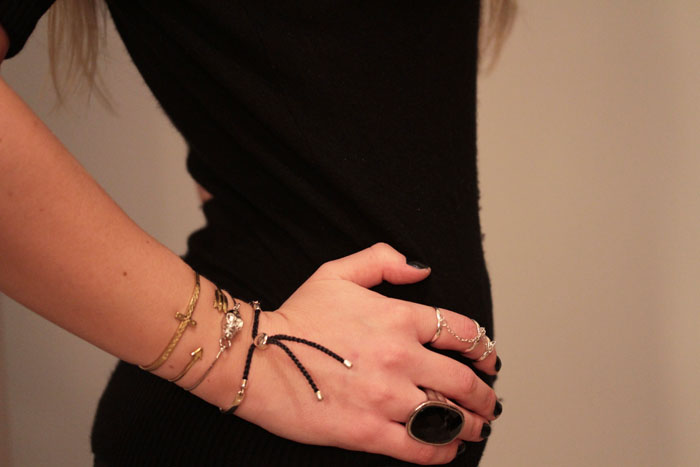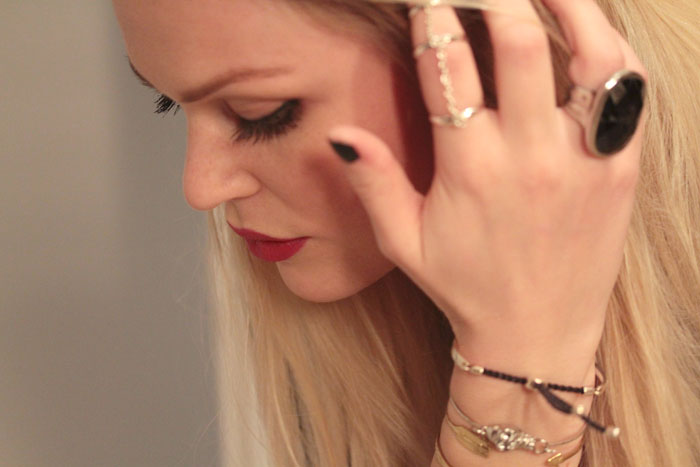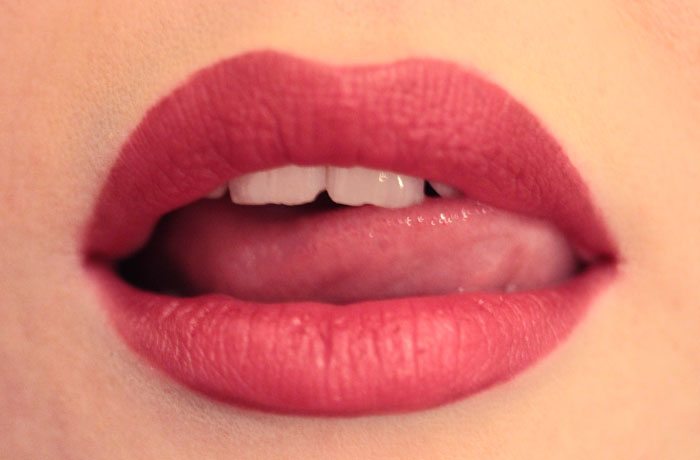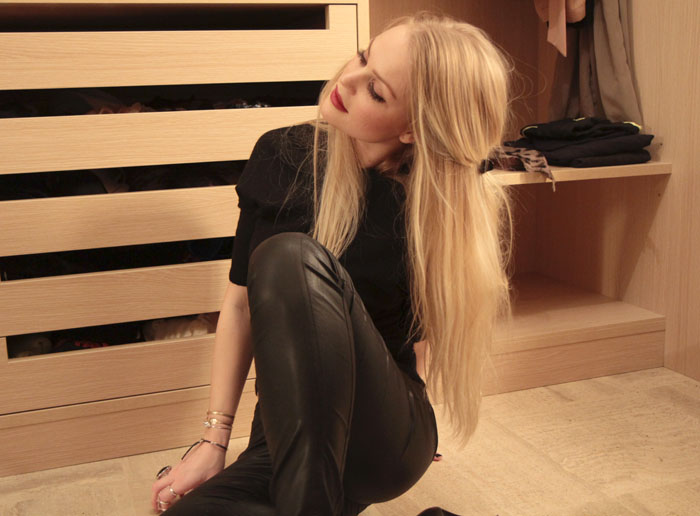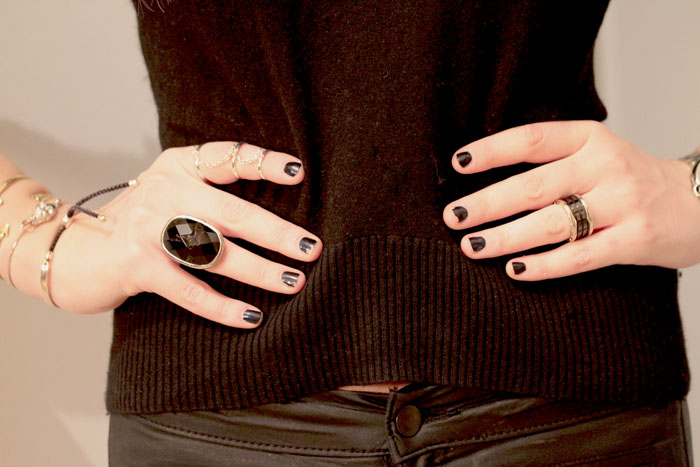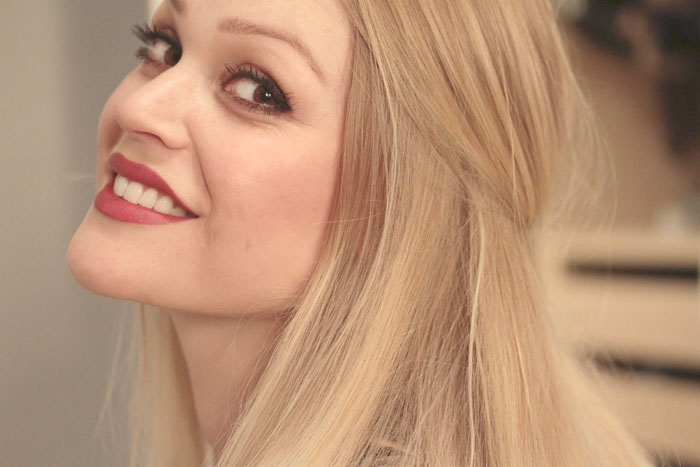 Pointy shoes, leather pants, chipped nails, lots of bangles, messy hair, red lips.. that kind of mood :)
Clothes: Shoes: André // Pants: Asos (love this, can you believe it was only £45??)// Jumper: Mon Cashmere // Jacket: BCBG Max Azria // Scarf: Malene Birger // Bag: Balenciaga //
Jewellery: Big black ring: Dyrberg/Kern (the fact that it's broken makes me love it even more, I feel like a real bad ass hehe) // Three in one ring: A gift, still trying to find it for you // Bracelet with black which stands for energy : Monica Vinader // Scull bracelet: Asos // Arrow and cross bracelets: Nasty Gal // Watch: Cartier // Black ring: Bulgari
Other: Lips: A mix of Mac Russian Red and Tom Ford Black Orchid, Nails: Chanel Blue Satin // Sunglasses: Dolce&Gabbana
NB – hair talk!
I've received lots of questions recently about where I do my highlights and what I tell the hairdresser (thank you so much guys!!), truth is I haven't had highlights since March so this colour is all natural. I've been feeling a bit sad about it actually, because I thought it looked really horrible as if I was trying to go for an ombre style only it's not really working hehe. If you look at the pictures you can definitely see when I last highlighted it, so I'm really hoping the sun will do some magic once it decides to return properly. I've stopped highlighting it because I'm hoping I will get lots of healthy long hair from keeping it away from chemicals :D
… And on a completely different note, I'm starting to develop a dangerous relationship to Asos, they have so much nice stuff. I actually got another package on the door this morning.. together with three other once from other stores. I'll show all of it to you tomorrow ;)
Sending lots of looooove and great energy your way!! :*