Time to get Naked!!! :)
This is a shimmery brown gold and bronze look that I think suits most people and is perfect for the daytime when you want some makeup on your eyes as well but don't want it to be too much. Bronze and golds are really pretty for summer and with slightly sunkissed skin and bright summery lips you are more than ready for a hot summer date! James repeatedly announced his facination wiuth this makeup look and has been swarming around me all day :)

I'm sorry some of the pictures are a bit blurry, I don't know what happend but I'm guessing it might have something to do with the fact that I haven't really found a good spot with enough light for taking pictures yet so the camera has difficulty focusing. I'll try to find a solution so that the next tutorials are better.
All of the eyeshadows used in this tutorial are from the Urban Decay Naked palette and I've marked the shadows I've used with stars:

1. Start by priming your eye lid with the little primer potion that comes with the palette. You don't need much and it's only needed up to the crease and underneath your eye so this little container is going to last for a long time. Take a big fluffy brush like Sigma E40 and fluff on some "Naked" (soft matte brown) into the crease and a little bit above so that you get a soft transition colour from the crease up to the brow bone. Then take some of "Virgin" (light shimmery highlight) and fluff it on right underneath the brow and by the tear duct.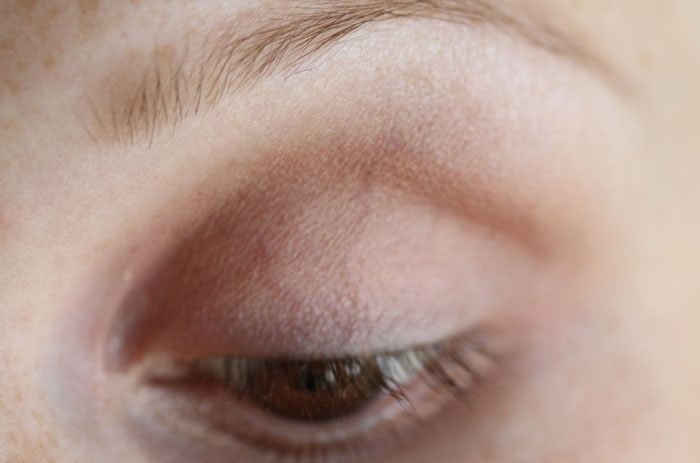 2. Use a flat brush to apply "Smog" (shimmery bronze brown) to the outer half of the lid. I used Sigma E55.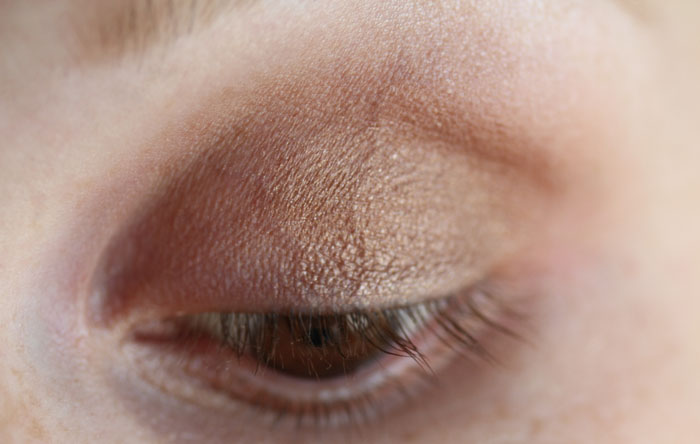 3. Use the other side of the same flat brush to apply some of "Half Baked" (shimmery gold) on the inner half of the lid and blend them together to get a nice transition.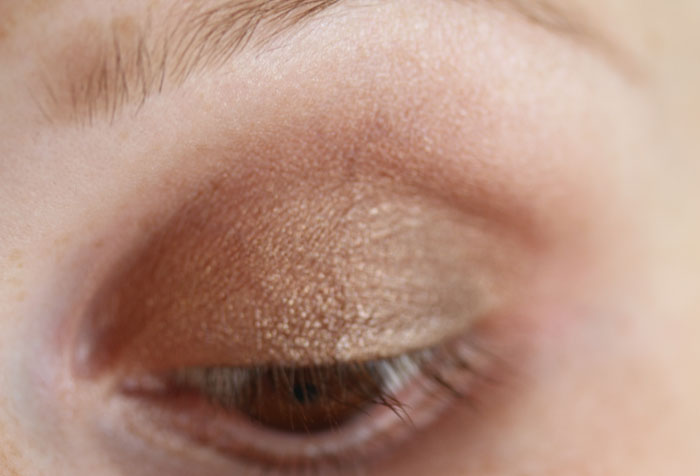 4. Take a medium sized fluffy brush and apply some of "Buck" into the crease but not as far up as you put "Naked" because we still want a nice transition. I've used my favorite brush E25 from Sigma.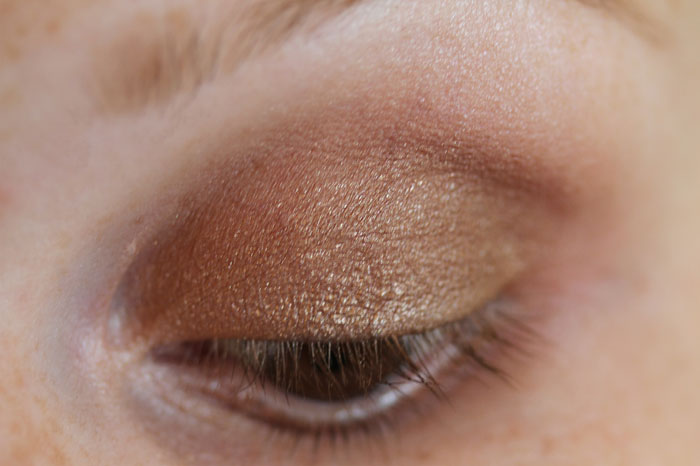 5. Apply "Darkhorse" to the outer v with a small round pencil brush like Sigma E30 and put some underneath the eye as well so that the lower lashline is connected to the upper lashline. This gives some nice depth without being too harsh for the daytime.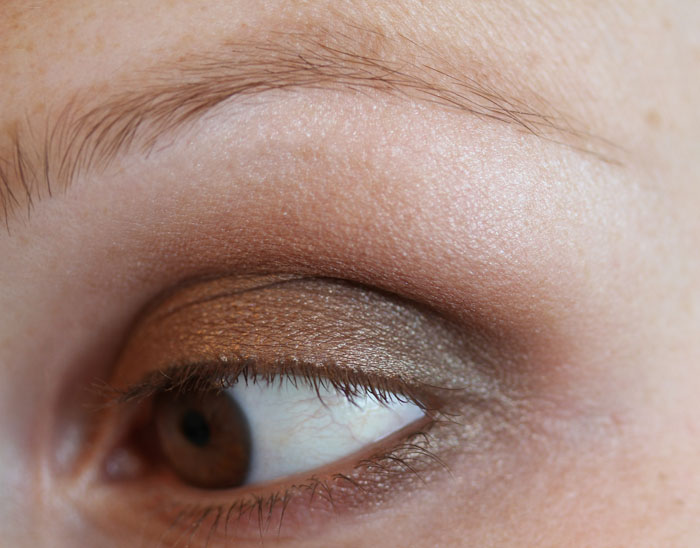 6. Apply Half Baked underneath the eye between Virgin and Darkhorse to pop in some gold here as well.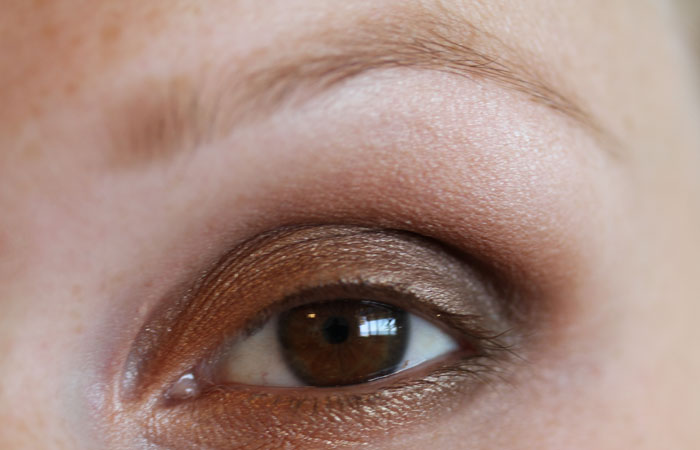 7. Apply mascara and brown gel liner, and you1′re done :) (I've used lashes as well – had to try out the new lashes I got from Madame Madeline, these are called Sexies which I thought suited a Naked look ;) ) I kept it fairly simple on the rest of the face, just using a bronzer from Guerlain and a pink lipstick from Chanel. My hair is also quite simply styled, using only salt water spray to create a beachy wavy Serne Van Der Woodsen style ;)