I hope you're having a lovely start to the weekend! I've started the day the best possible way I can imagine – a short walk to get the blood circulation flowing, followed by a delicious egg and avocado breakfast on fresh bread, with fresh colourful flowers on the table. I picked up the flowers while hanging out in the city yesterday for the first time in weeks. I had an appointment with the hairdresser which was sorely needed, and then met up with J for a sunny lunch at Nobis. J enjoyed a couple glasses of Chardonnay which I sniffed like a dog in puberty scouring for bitches in the park. Chardonnay and a cheese platter in definitely what I miss the most!
I'm so thrilled with how my hair turned out, and I can't remember the last time I was this happy about the outcome. No hair breakage and the perfect Scandi natural beigey blonde shade! I highly recommend Camilla at NoC if anyone should be in the need for an appointment in Stockholm. She styled my hair using an awesome curling iron which I've already clicked home. It has a big 38mm barrel which gives those wonderful large summery waves – found here (affiliate link). Unfortunately I didn't think of taking a photo of the hair yesterday and today the locks are almost out, but I'll show you once it arrives.
It was weird being out amongst people again after all these weeks in total isolation lol. We were of course careful keeping a distance to other people and went home straight after picking up the flowers. But those few hours in the sun were magnificent! I can't wait for all of this to be over, and to be able to sit in the middle of a smiling sunkissed crowd with wine and champagne flowing through the glasses! I received so many messages from friends in Norway about everyone looking forward to be able to go to the hairdresser next week when the restrictions will come undone again, and I fully understand!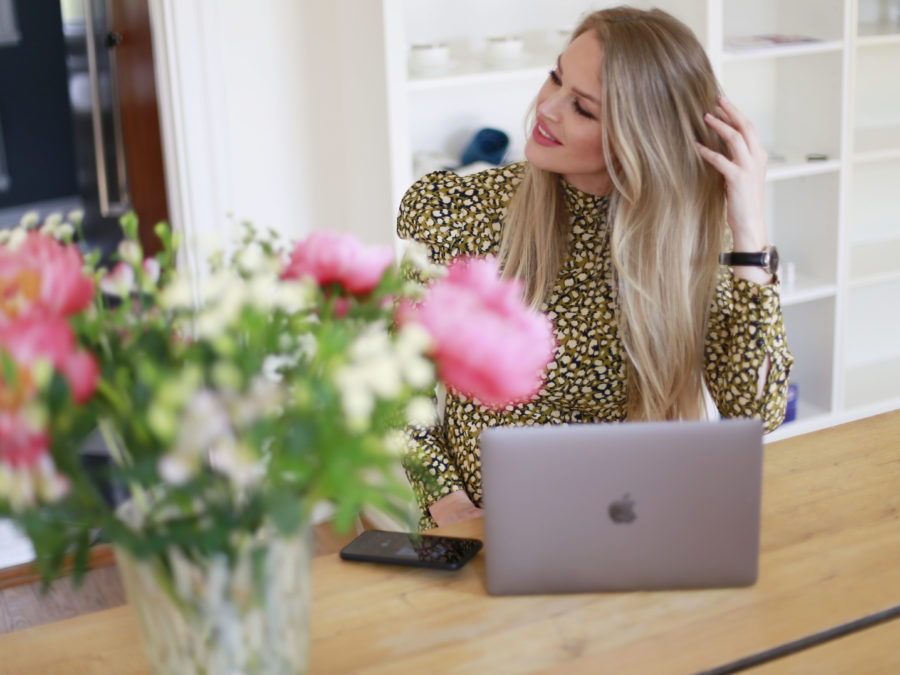 Now I'm off to work, as I wasn't very productive yesterday today is going to be a full day. Wishing you all a good day! x