Thank you so much for all your kind and thoughtful messages both here on the blog and on Instagram in response to my previous post! I'm completely overwhelmed and humbled – thank you so much! I'm sure I had a pulse of 150 when pressing publish, but it feels good to be open and share my journey with you. It's also so lovely to see names I recognize from before, and to receive little updates from your lives as well.
As mentioned in the end of the post, I've kept a very big secret from everyone except the closest of friends and family. I've kept the secret for months and months…
I'm pregnant!!
I'm already in week 24, and it's been so hard keeping it a secret. As much as I'm super excited, I don't intend for the blog to become a mummy blog and so I wanted to do a couple posts beforehand. My belly is just too difficult to hide now, so I felt like the time was right. According to my pregnancy app, the baby is now the size of corncob!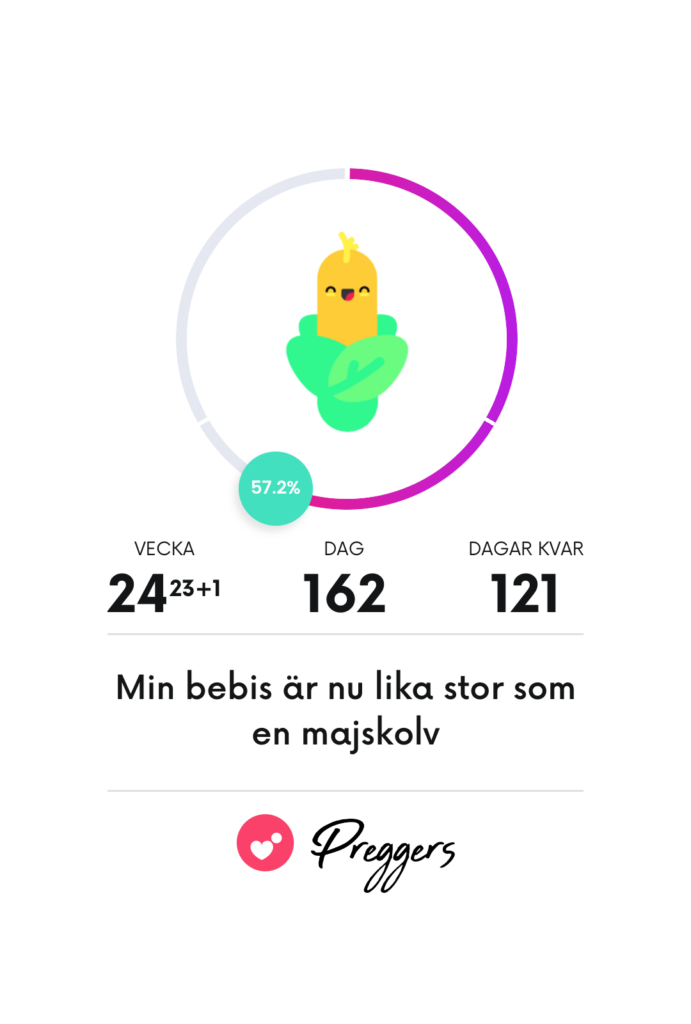 Last week it was a grapefuit (which I find really confusing as the week before it was the size of a papaya which in my mind is bigger than both a grapefruit and corncob ??‍♀️). We've had two sonograms and also had our genetic blood test done, and fortunately everything is normal. We also know the gender, but we want to keep it to ourselves just a bit more.
How we found out
We had been talking about wanting to have kids, but we were both on the same page for wanting to wait just a bit longer. I have several friends whom been trying for a long time, some even for years and those stories break my heart and if you're in that situation right now, my thoughts go out to you. So when my IUD (Norwegian: hormonspiral) was out of date, we decided to not replace it as we figured we would probably want a baby after a year or so and that it would probably take some time before we got pregnant. We did actually take some precautions, but we ended up pregnant straight away anyway. I didn't notice a single thing. J on the other hand was sure I was pregnant because "he could tell my boobs were different" (LOL), and went and bought a test. It was surreal seeing the positive test! Immediately I covered my mouth with my hand and whispered "Oh my god". Despite the surprise, we are both really looking forward to the little monkey arriving in August.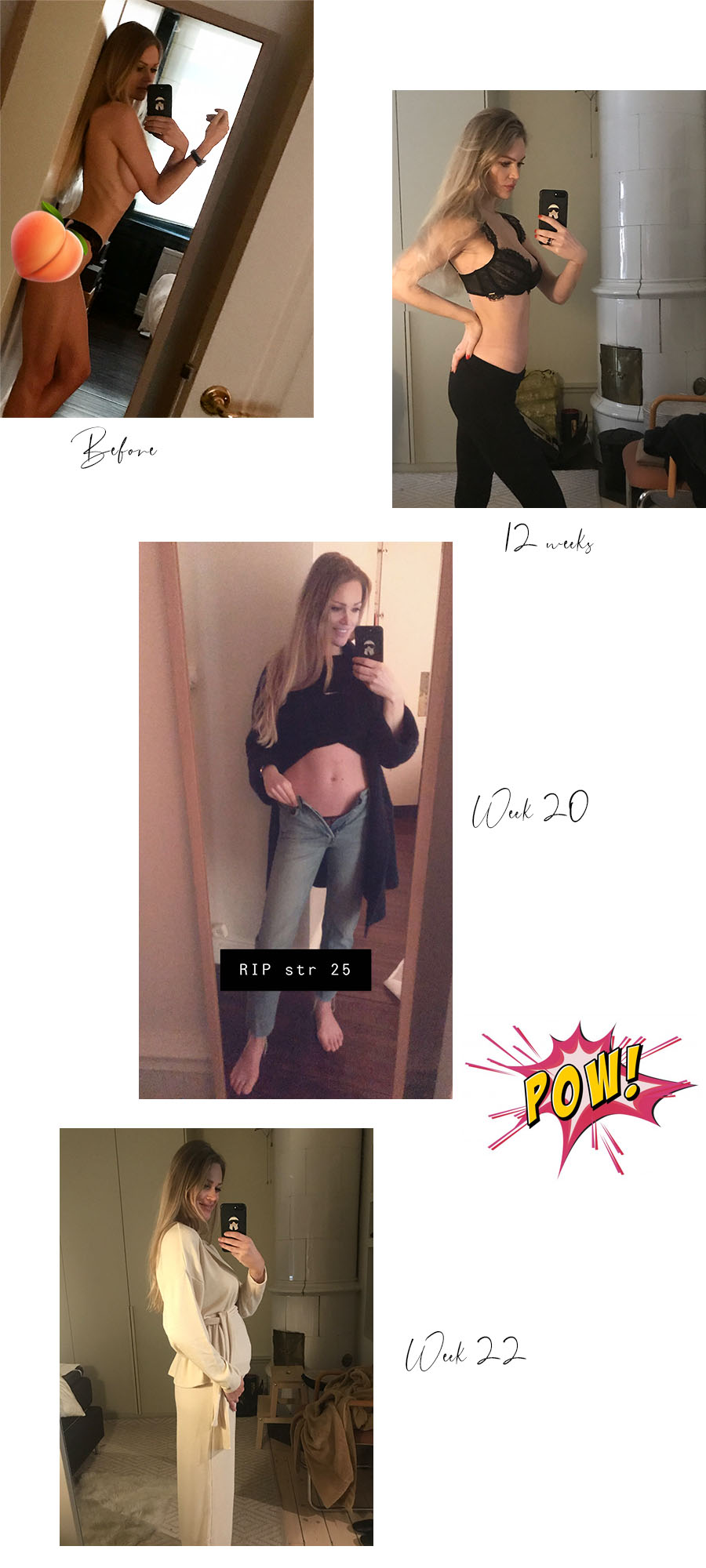 The pregnancy so far
It's a really lovely experience being pregnant (though I am missing my favourite jeans), which comes as a surprise to me as I always thought I wouldn't enjoy it very much. Obviously I've heard the stories of what it's like, and I know roughly how it all works technically.. but having a human growing inside of me is so strange. In mysterious ways my body knows exactly what to do and is transforming itself to become this baby machine. My instincts to protect and nurture was instant. Isn't it fascinating how this all works? I'm going about my day and then suddenly there are little human legs softly pushing from inside (and doing what feels like advanced flips and karate kicks when I go to bed at night). Except for a little fatigue, I was incredibly fortunate to not experience any morning sickness or any of the other regular pregnancy symptoms in the first trimester. Now in the second trimester I also feel really great! I'm super happy I will get to spend the last months in flowy summer dresses which is easy to get in and out of, as opposed to a stuffed Spongebob Squarepants in winter clothing. I'm not complaining about the stores stocking up on comfy clothes these days either.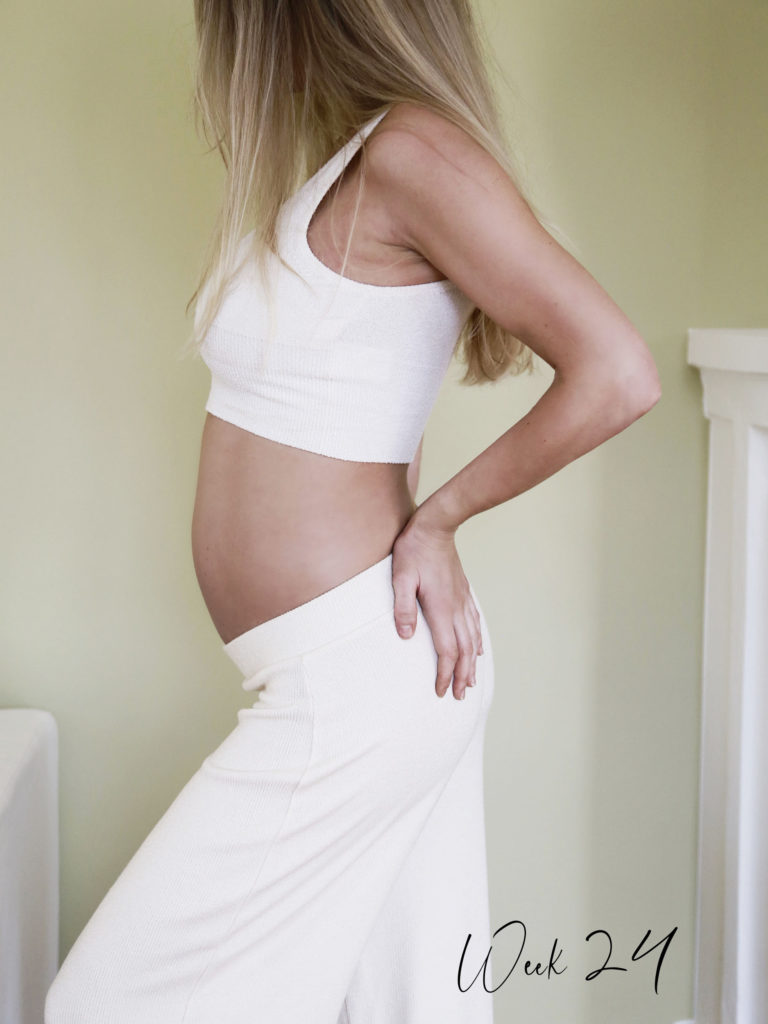 Cravings and aversions
My craving is mango – I can't get enough! A sweet and juicy, perfectly ripe mango is my favourite, but I'm also enjoying dehydrated mango, mango ice cream and frozen mango chunks. In other words, I'll take mango in any shape, size and form! And yes, my boyfriend has gone to the supermarket just to get mango. Recently I've found adding passion fruit on top of sliced mango to really complement the sweetness of the mango – highly recommend! As for aversions I can't with Kimchi which I usually really love. I really don't like the smell and it suddenly tastes horrible.
With the move and the empty extra bedroom, it's all finally starting to feel real. I'll be filling you in with a lot more details the next coming weeks, so if you have any specific questions you want to ask, leave them below. Wishing you a great weekend!!
Love, Celina x